Michigan Lottery Amphitheatre at Freedom Hill | Sterling Heights, Michigan
Despite controversial circumstances, the show must go on for Atlanta-based – London-born rapper, singer, songwriter and record producer, 21 Savage. There's no stopping him from mounting and mapping out a 20-city nationwide tour in support of his latest album "i am > i was". Brace yourselves as he unleashes the beast within. Are you ready for it? Fans are thrilled to the bone to expect the unexpected… Catch 21 Savage at Freedom Hill Amphitheatre on Sunday 4th August 2019. Fans are on the prowl to get their hands on tickets to the show. It's now or never, get your tickets now!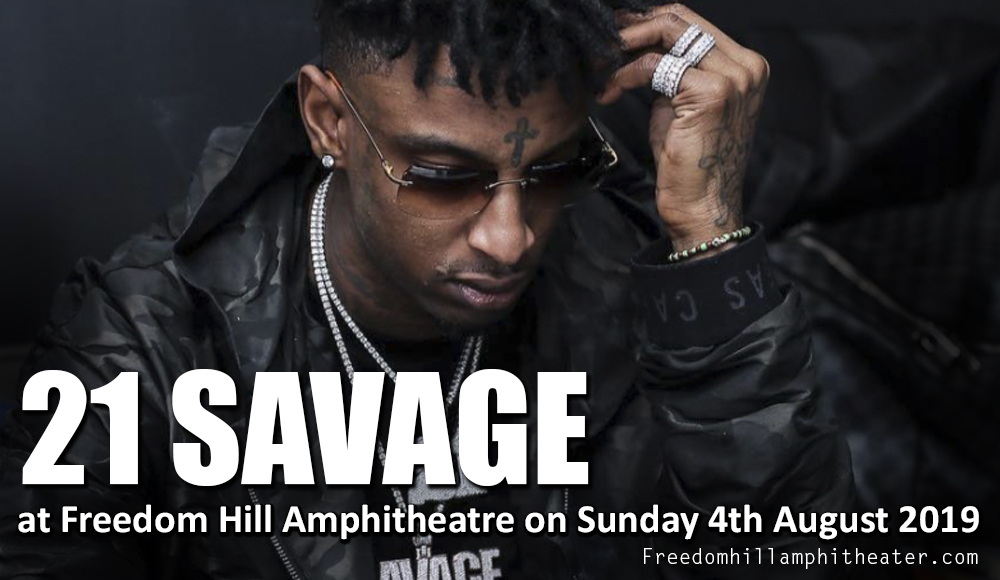 21 Savage may have come from the wrong side of town –a past riddled with crime and violence. Yet fans are drawn to his music and his dark-side persona. Heavily autobiographic, 21 Savage's music is like unleashing demons that hits the core of one's soul. These real-life narratives set to music resounded well among gangsta and horrorcore rap fans. Hence his debut single "Picky" in 2014 gave him a runaway hit. Since then, he has had numerous platinum and chart-topping hits to his name. Other notable hits from 21 Savage include No Heart," "Famous", "Red Opps", "Drip", "X," a collaboration with Future, and many more!
Dead serious about getting into 21 Savage's "i am > i was" tour? Do not delay. The forces of time and speed is in your hands. Click the 'buy tickets' link now!