Michigan Lottery Amphitheatre at Freedom Hill Information
The Michigan Lottery Amphitheatre, located in Freedom Hill park is one of Michigan's most popular outdoor venue's to visit. With 120 acre grounds surrounding, it's a perfect choice to hold festivals and showcase the biggest names on it's stage!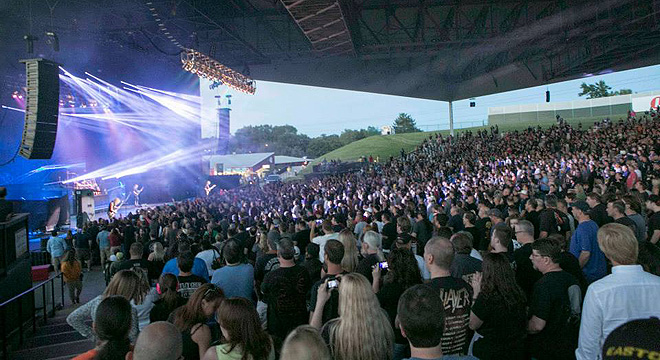 This amphitheater has all of the latest technology to provide nothing but the highest quality of sound, lighting and visuals after a refurbish back in 2012. So this mean that fans can focus more on the concert experience without distraction. And with a semi circle seating arrangement, you won't miss a moment!
If that wasn't enough, the line-up is always a diverse list of world-wide acts, including longstanding greats in music as well as new and upcoming to bring something that you have never heard before.
Huge announcements are often taking place at The Michigan Lottery Amphitheatre – so be sure to keep an eye on what's coming up, get your friends together and make a visit soon!