Michigan Lottery Amphitheatre at Freedom Hill | Sterling Heights, Michigan
To celebrate the anniversary of their sophomore album, "Away From The Sun," 3 Doors Down will be hitting the road. You can expect to witness their magic on stage as they deliver the entire album in spectacular fashion. After all, they are known for their incredible performances. Fans can also look forward to hearing some of their other hits, like "Kryptonite" and "Here Without You," during the concert, making it a night to remember for all attendees. Be sure to grab your tickets right here and now before someone else beats you to it.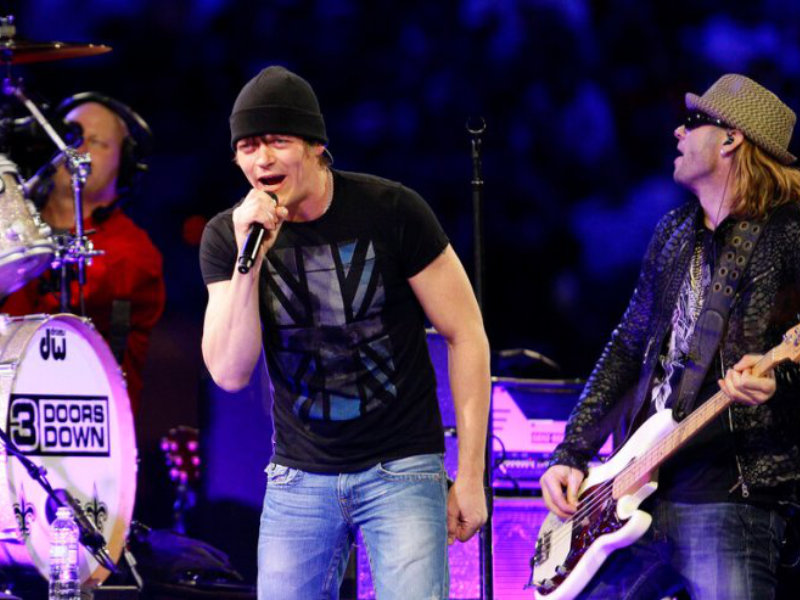 3 Doors Down is a band that has been around since the late 1990s and has consistently produced chart-topping hits. With their unique blend of rock and alternative music, they have amassed a huge following all over the world. They found mainstream success with their debut album, "The Better Life," which was released in 2000, but thats not the reason for this tour.
They are hitting the road to promote the anniversary of their second album, "Away From The Sun." This album features some of their most popular songs, such as "When I'm Gone" and "Here Without You," which have become anthems for fans of the band. The tour promises to be a nostalgic trip down memory lane for longtime fans.
Selling over 20 million albums worldwide, acquiring a Grammy nomination, obtaining two American Music Awards, and five BMI Pop Awards, which include "Songwriter of the Year," are just a few of the many accomplishments of the group.
Their shows are something to behold, which explains why they regularly perform to sold out audiences. This one is shaping up to sell out very quickly, and of course, you don't want to miss out. Grab your tickets right here and now before they sell out.