Michigan Lottery Amphitheatre at Freedom Hill | Sterling Heights, Michigan
Cast your mind back to the year 2000, can you remember the rage? The disappointment? There we were, at the Millennium, and no flying cars, no hoverboards, no Y2K meltdown… Then, 3 Doors Down came to the rescue, bringing out an album that just spoke to how we all felt right then. So, if you are also disappointed at how last year turned out then this is the gig for you! 3 Doors Down: The Better Life 20th Anniversary Tour comes to Freedom Hill Amphitheatre on Saturday, August 7th 2021 with very special guests Seether. Buy your tickets now!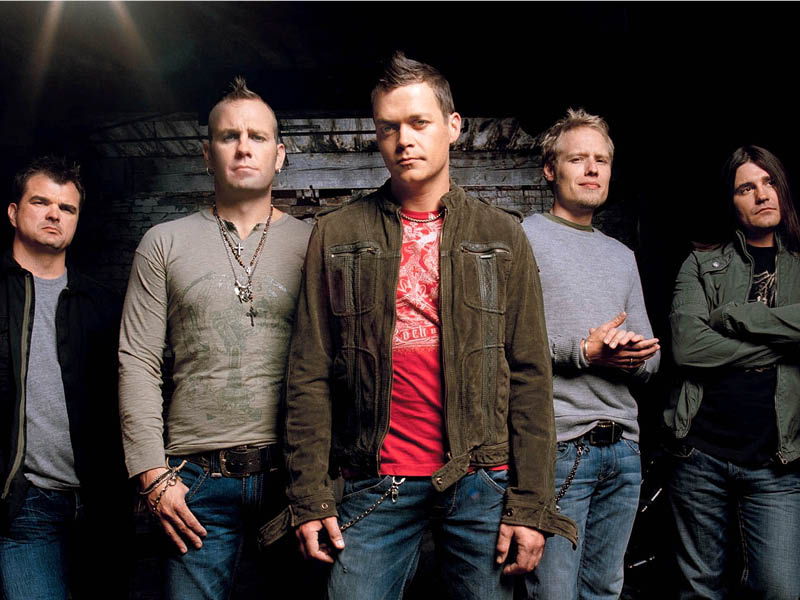 3 Doors down debut album, The Better Life, was released in February 2000. The album was the 11th-best-selling album of the year, with the singles off the album all charting at the number 1 position on the US Mainstream Rock chart, "Kryptonite", "Loser", and "Be Like That" all reached the Billboard Hot 100 chart, peaking at No. 3, No. 55, and No. 24, respectively. The album has become a 7x Platinum selling album and the band's best-selling album to date, with over 5,000,000 copies sold in America alone! This is the only album on which lead singer Brad Arnold played drums.
3 Doors Down are; lead singer Brad Arnold, lead guitarist Chris Henderson, drummer Greg Upchurch, rhythm guitarist Chet Roberts and bassist Justin Biltonen. They play a defiant 90s style of post-grunge and alternative rock, while oftentimes edging on soft rock, hard rock, with a little sweet Southern rock, with overarching themes of angst, rebellion, revenge, yearning, and abandonment. The band has six studio albums to date, The Better Life, Away from the Sun, Seventeen Days, 3 Doors Down, Time of My Life and Us and the Night, and one American Music Award for New Rock Artist. All the way back in 2018 Brad Arnold stated that 3 Doors Down had been writing new material; "Who knows when we'll follow that one up. But we have been writing new songs. Maybe we'll release a single or a couple of new songs. We just might not release an album for a while. We still love creating new material, there's just not a market for it. But fans still like going out and seeing us."