Michigan Lottery Amphitheatre at Freedom Hill | Sterling Heights, Michigan
People of Michigan, hear me and rise, rise up against staying at home, rise up and come outside again, rise up for some awesome Rock music! 311 bring you Live From The Ride Tour, coming to Freedom Hill Amphitheatre on Thursday, September 16th 2021 with special guests Iration and Iya Terra! 311's 30th anniversary tour may be cancelled, but it's not over, no! Instead, its bigger and better that it was set to be in 2020, get your tickets right now for one of the biggest tours across the brand-new America, we will not lie down, we will not go quietly into the night, we will Rock!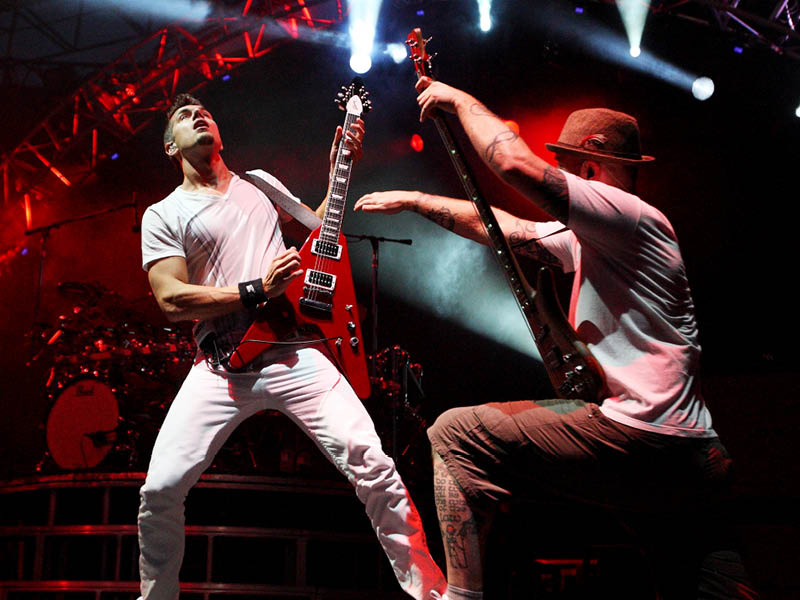 311 are an Alternative rock, funk and reggae band made up of singer and guitarist Nick Hexum, lead guitarist Jim Watson, before being replaced by Tim Mahoney, bass player Aaron "P-Nut" Wills, drummer Chad Sexton, and singer and spinner of turntables Doug "SA" Martinez. They were all set and started their 30-year anniversary tour, with Incubus, last year, but that never went ahead, and we are all wondering what 311 did with all that spare time they had, could we be getting some brand-new music on this tour? Time will tell good people.
Iration are a Reggae band, bringing you the spirit of Aloha, made up of members Micah Pueschel, Adam Taylor, Joseph Dickens, Cayson Peterson, Micah Brown and Drake Peterson. Their seventh full-length album, Coastin', is about being thankful for the moments that we have, will release to the world July 10, 2020. So, definitely something new coming from Iration on this tour.
Iya Terra are an American roots reggae and dub band, made up from Nathan Feinstein, Nick Loporchio, Luis Tovar, Nick Sefakis and Tanner Arebalo. The band's third album, Coming To Light, was released in July 2019, it peaked at #2 on the Billboard Top Reggae Albums chart, and in May 2020, the band released a live acoustic album, Iya Terra Live at Sugarshack Sessions.