Michigan Lottery Amphitheatre at Freedom Hill | Sterling Heights, Michigan
Are you ready to METAL!!!? A Day To Remember, bring you, The Re-Entry Tour! At Freedom Hill Amphitheatre on Thursday, October 7th 2021 featuring guest performances by the awesome Brit rock band, Asking Alexandria and very special guests, Cali rockers, Point North! Grab your tickets now for an all out metal, punk, rock filled night, it's going to be A Night To Remember! You're Welcome, the new album is out, and filled with heavy guitar riffs and screaming aggression, as only good albums should be, so come along and enjoy some brand-new music live.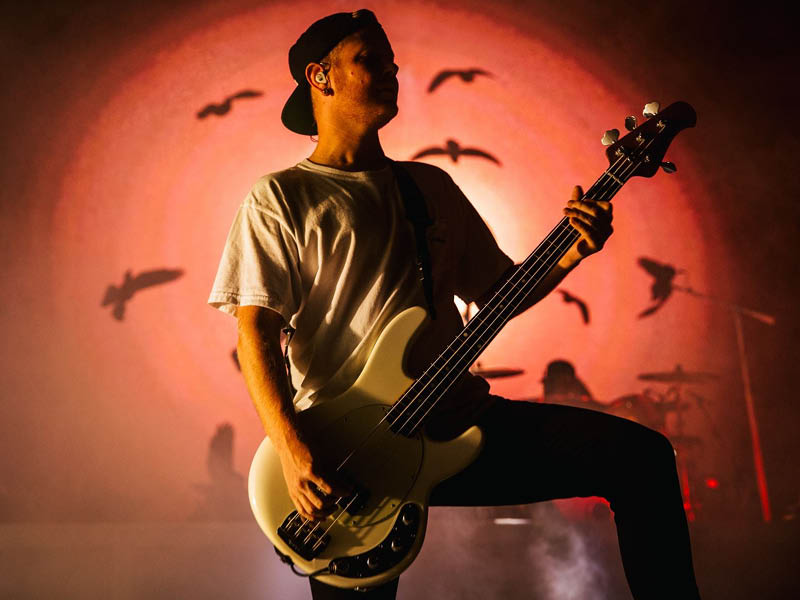 A Day to Remember are a Metal core, pop-punk, and hardcore band from Ocala, Florida. Separately, they are Lead singer Jeremy McKinnon, lead guitarist Kevin Skaff, rhythm guitarist Neil Westfall, bassist Joshua Woodard, and drummer Alex Shelnutt. Their seventh studio album, You're Welcome, contains the singles, "Degenerates", "Resentment", "Mindreader", "Brick Wall", and "Everything We Need" and, came out in March this year, breaking a silence of 5 years. The album came in at number 3 on the Top Rock and Alternative Albums charts, number 2 on the Top Hard Rock Albums chart and number 15 on the Billboard 200.
Brit rock band Asking Alexandria, are from York, North Yorkshire in the UK, so don't ask any questions, you won't understand them anyway, just enjoy the screaming aggression for what it is. They are, guitarists Ben Bruce and Cameron Liddell, drummer James Cassells, lead vocalist Danny Worsnop, and bassist Sam Bettley. They have released their sixth studio album, Like a House on Fire, in May 2020. It is an album that continues their usual straightforward and melodic hard rock sound, while also shifts into different genres.
Pop-punk band, Point North, are from Los Angeles, California. They formed in 2016 and are pop-punk at it's most candid and troubled, don't miss out on this high energy opening act.