Michigan Lottery Amphitheatre at Freedom Hill | Sterling Heights, Michigan
Hey, Big Time Rush fans! The long wait is over for the comeback of your favourite boy band from Nickelodeon. Kendall, James, Logan and Carlos are back in a night of memorable music and epic performances at Freedom Hill Amphitheatre, Michigan, on Sunday, July 10, 2022. This summer will be extra big with surprises as Big Time Rush will have its 41-show "Forever Tour" in the entire US! Like in all cities, the tour's stop in Freedom Hill Amphitheatre is expected to be swarmed by loyal fans, who will finally get to see the boys live after almost a decade. Tickets are expected to sell out soon, so grab yours now before it's too late!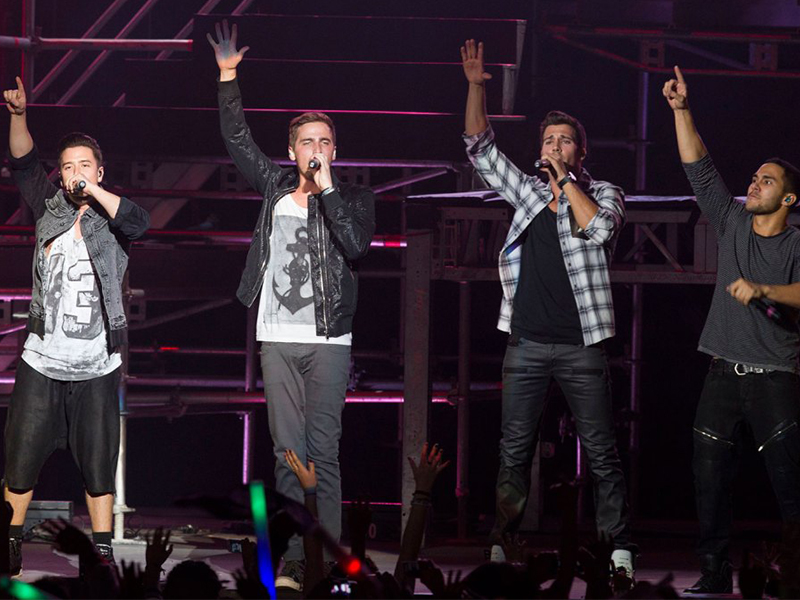 Big Time Rush, the boyband composed of Carlos, Kendall, James, and Logan, is making rounds in social media after they announced their "Forever Tour" which will include 41 shows in US' major arenas. It will kick off this June 23 in Washington, DC and will make stops at iconic venues nationwide — including New York City's Madison Square Garden — before wrapping up the tour in California. Joining Big Time Rush on the road is the social media star and recording artist Dixie D'Amelio. Dixie, who is also a Big Time Rush super-fan, will surely make each event a special one.
The boys took to social media their excitement for the tour wherein they stressed that they'll not only be singing their old songs but the fans will also be treated with new music. "Not only are we excited to be sharing new music with you this week, but we've been holding onto this secret for over two years, and now it's official!" writes the band. "We are going back on tour! We can't thank you enough for all of your love and support over all these years, and we can't wait to see you at the Forever Tour." The boys will make their stop at Sterling Heights, Michigan's Freedom Hill Amphitheatre on July 10, 2022 Sunday. So make sure to place your ticket orders, as they will most likely sell out soon!