Michigan Lottery Amphitheatre at Freedom Hill | Sterling Heights, Michigan
British rock icon Bring Me The Horizon is traversing North America this fall for their long-awaited tour! The quintet will perform in 20 major cities, including a show at the Freedom Hill Amphitheatre in Sterling Heights, Michigan, on Saturday 15th October 2022! Bring Me The Horizon's high energy sets have included their mega rock hits, "Shadow Moses," "Can You Feel My Heart," and "Throne." Moreover, the band, known to perform phenomenal covers, may throw in a rock version of a famous pop song or two! Get your tickets now, and experience Bring Me The Horizon's incredible live show at the Freedom Hill Amphitheatre!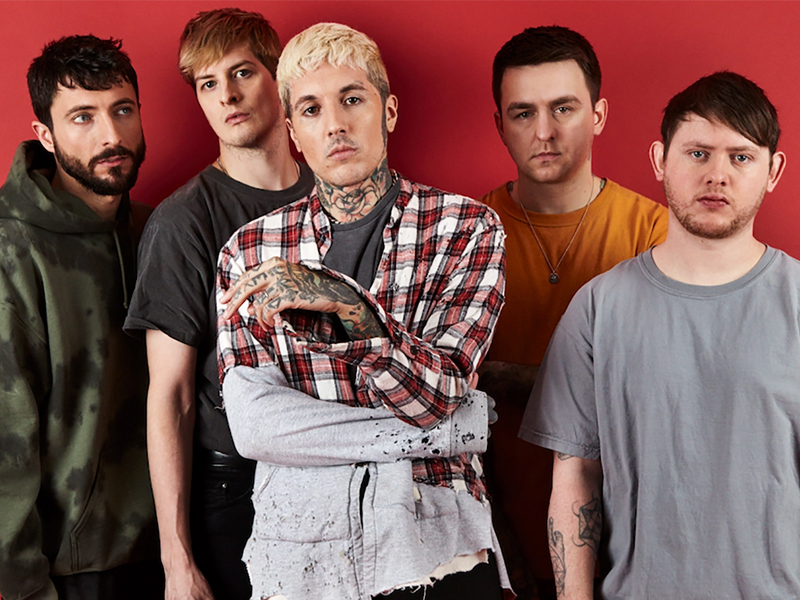 Bring Me The Horizon is one of Britain's most celebrated rock acts. The band has sold over four million records worldwide and performed in 49 countries. This year, Bring Me The Horizon embarks on a massive world tour to promote their catalog of hits and their latest commercial 2020 release, Post Human: Survival Horror. The record is preceded by singles, "Ludens," "Parasite Eve," "Obey," performed with Yungblud," and "Teardrops." The album also featured guest performers, such as the Japanese metal band Baby metal and Amy Lee from Evanescence.
In 2022, the band released a couple of collaboration singles. In February, the band surprised fans with their rendition of Ed Sheeran's "Bad Habits," in which Bring Me The Horizon maintained Sheeran's vocals in some parts of the song. However, the arrangement was changed entirely to fit the band's musical style. Furthermore, the band was also featured in Machine Gun Kelly's 2022 hit, "Maybe," spawned by his latest album, Mainstream Sellout.
Composed of frontman Oliver Sykes, bassist Matt Kean, guitarist Lee Malia, keyboardist Jordan Fish, and drummer Matt Nicholls, Bring Me The Horizon has displayed longevity in the rock music scene. With 18 years behind them, the band has continued to evolve and introduce various rock and metal influences. In 2004, Bring Me The Horizon debuted as a metalcore band. Their music contained elements of death metal blast beats and thrash metal guitar picking, topped off with hardcore breakdowns. As the band experimented with music, they developed their own style and adapted some hip-hop, synth, EDM, and hard rock elements into the mix.
For their U.S. leg, the band is bringing along special guests Knocked Loose, Grandson, and Siiickbrain. Tickets to see these incredible bands at Freedom Hill Amphitheatre are now available!