Michigan Lottery Amphitheatre at Freedom Hill | Sterling Heights, Michigan
For a night of wonderous, athletic, jaw-dropping tricks, flicks and kicks come to the Freedom Hill Amphitheatre on Tuesday the 28th of June 2022 to spend your evening with CHEER live. Tickets for this one-of-a-kind event are on sale now, so snap yours up and avoid FOMO. CHEER live stars cheerleading elite from the Netflix's worldwide popular 'Cheer', a docuseries following Navarro's College's competitive cheer squad as they fight to win a national title, capturing audiences' hearts with their sass and resolve. Join them at their live show on 06/28/2022 at the Freedom Hill Amphitheatre and book your tickets now!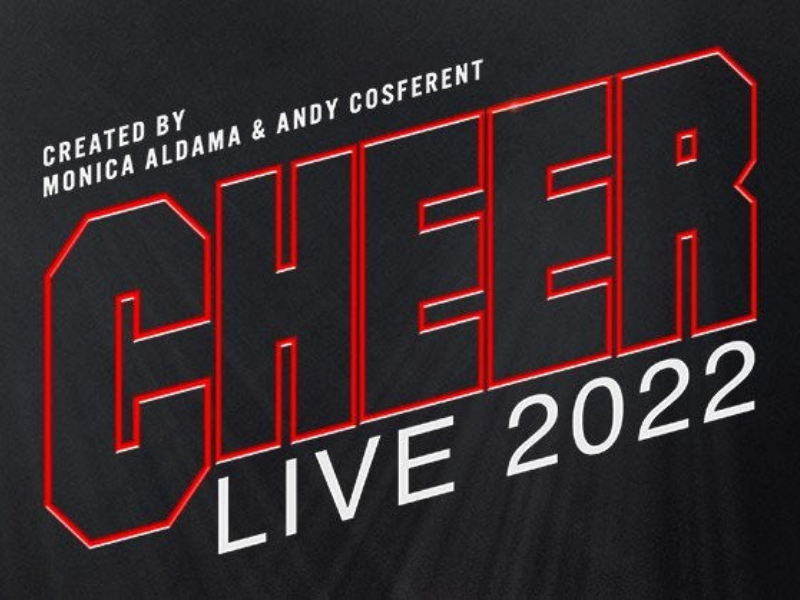 CHEER live was announced earlier this year by the Netflix 'Cheer' docuseries creators Monica Aldama and Andy Cosferent. The 'Cheer' docuseries shows the ups, downs, all kinds of drama, blood, sweat and tears of Navarro College's competitive cheer squad as they work and train to win a coveted national title. Aldama and Cosferent are taking the 'Cheer' world onto a new level with a first of its kind live event. CHEER live will be touring on special dates throughout the summer in America, and you can be there with them on 06/28/2022 at the Freedom Hill Amphitheatre. The event will boast the talents of some of the cheerleading world's finest and best athletes, combining the skills, dedication and flare of cheerleaders from both Navarro College and Trinity Valley Community College to perform routines and stunts that are jaw-dropping, showing how rivalry can also help create collaboration and respect. Gabi Butler, Morgan Simianer, and Cassadee Dunlap, Navarro alums, will be appearing on the shows along with veterans Gillian Rupert, Madison Brum and James Thomas, showing their commitment to cheer spirit with their of acts of physical marvel, wowing everyone. It will be an unforgettable experience to witness, the barrier of a screen broken down and the cheer right there.