Michigan Lottery Amphitheatre at Freedom Hill | Sterling Heights, Michigan
Outlaw country fans will surely welcome the summer with a bang this June 10 at the Freedom Hill Amphitheatre as one of the country music's outlaw stars, Cody Jinks, will set the famous Michigan venue on fire! Hippies and Cowboys will indeed swarm the venue as the "Must Be The Whiskey" hitmaker kicks off the summer with an exciting show featuring Whitey Morgan and Erin Viancourt. The two special guests are sure to complement Jinks's engaging stage presence, powerful vocals, and high-energy performances that are characterized by emotional and relatable storytelling. This concert is going to be a can't-miss event for Detroit country fans who will surely not mind singing along to "Holy Water," "Fast Hand," "Loud and Heavy," "After the Fire," and other career-defining hits of Music Row's 2023 "Independent Artist of the Year." Celebrate the night with the 42-year-old singer-songwriter and be amazed by his unique artistry and musicality that set him apart from the sea of country and Americana artists. With his equally-incredible touring band, Jinks will have you sing and dance all night long. So secure your tickets today by hitting the "Get Tickets" link. Buy yours now and prepare to be mindblown by the one and only Cody Jinks.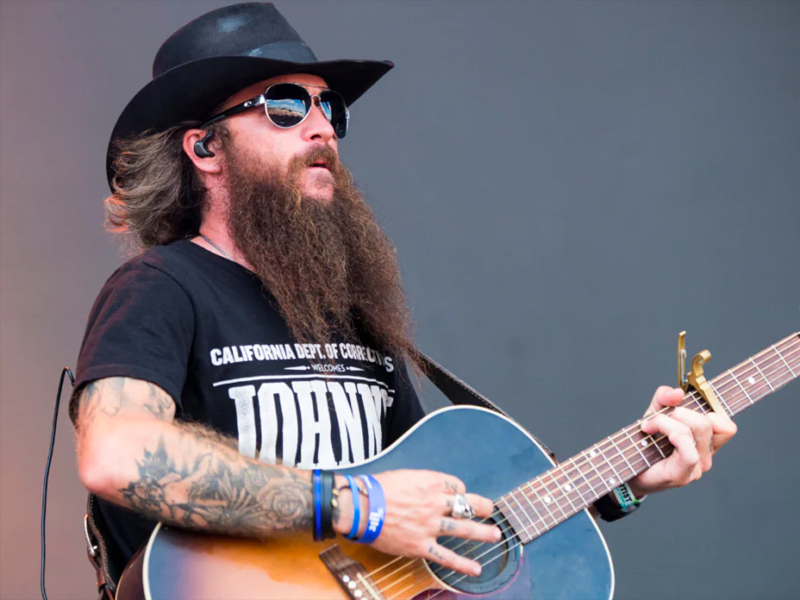 With over two million equivalent units of albums sold worldwide, Cody Jinks is undoubtedly one of the most successful independent country artists of his generation. Unlike others who have made it big through the help of big label companies, Cody Jinks took a different route by releasing his albums under the independent label Rounder Records and, most recently, with his own label, "August Late August Records." His own label not only facilitates his releases but manages his entire catalog.
His success as an independent artist came about after he bid goodbye to the heavy metal band Unchecked Aggression. Venturing into a totally different genre, Jinks did not have overnight success in the country music scene. His southern outlaw country style was a far cry from his initial sound and wasn't perceived warmly initially. However, everything took a significant turn for the Texan artist in 2016 when his third studio album, "I'm Not the Devil," was named by Rolling Stone Magazine as one of the year's greatest albums. With such distinction from the music authority, Jinks catapulted to mainstream country music without the help of any big labels. The album sold 11,300 copies in its first week and shot to the fourth spot on Billboard's Top Country Albums chart.
In 2018, Cody Jinks released another album called "Lifers," which also did well. It reached #2 on the Billboard Country Albums chart, giving him widespread exposure. After that, he dropped three more albums, the most recent of which was "Mercy" in 2022.
Jinks was recently awarded Music Row's 2023 "Independent Artist of the Year." The award, given to independent artists who received the most radio spins over the previous year, was also won by Jinks in 2022. With such distinction given to him, his upcoming tour is a celebration of his success in the music industry.
This summer, the 42-year-old artist is embarking on a massive tour. Collaborating with established and up-and-coming artists, Jinks will perform in several venues all over the US, including Detroit's Freedom Hill Amphitheatre on June 10. Joining him in this highly-anticipated show is the up-and-coming singer, songwriter, and guitarist Erin Viancourt, who Jinks also signed to his own independent label. The Michigan-based honky tonk country singer Whitey Morgan will also join the fun as a guest.
With this incredible lineup of artists to grace the famous Michigan venue, this concert is expected to give nothing but the best weekend concert. Secure your tickets now by hitting the "Get Tickets" link. Get yours now before they run out.