Michigan Lottery Amphitheatre at Freedom Hill | Sterling Heights, Michigan
Nineties rock icons Counting Crows are making their way across North America for the much-awaited Banshee Season 2023 Tour! The Grammy-nominated band is set to deliver their biggest hits and fan favorites on this 54-concert trek, which includes a coveted stop in Sterling Heights, Michigan! On Saturday, 24th June 2023, Counting Crows will light up the Freedom Hill Amphitheater with their electrifying set. The platinum-selling band will also bring along emo-rock sensation Dashboard Confessional to amp up the crowd! If you want to participate in this exhilarating rock show, hurry and score your passes now before they run out!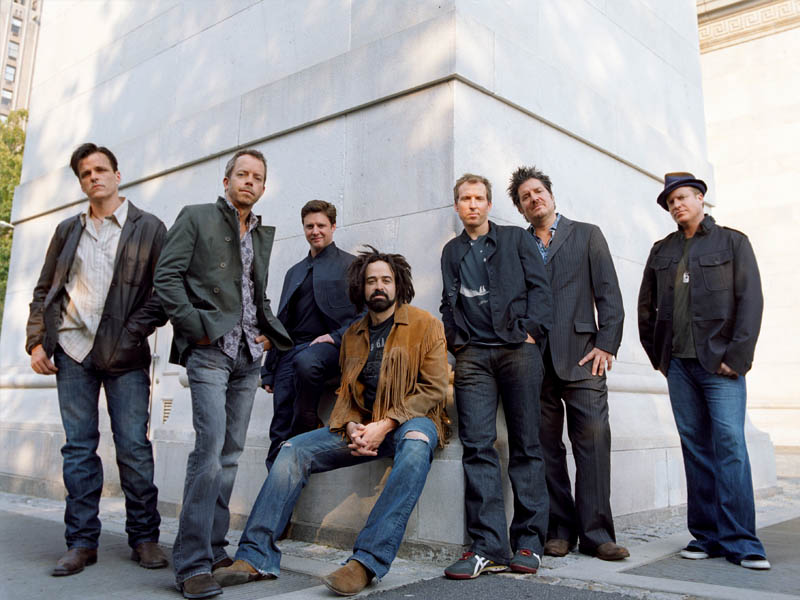 Counting Crows is an alternative rock septet originating from San Francisco, California. Led by original members Adam Duritz, David Bryson, and Charlie Gillingham, the band emerged in 1991 and began performing acoustic gigs around Berkley and San Francisco. The band's demo tape made its way to Geffen Record, and they later signed a record deal. In 1993, Counting Crows released their debut single, "Mr. Jones." The song made an immediate breakthrough and entered the five Billboard charts, including peaking at number 2 on the Alternative, Rock, and Mainstream Top 40 charts. The song also performed impressively on the international charts. The song was featured in the band's debut album, August and Everything After. The album charted at number 4 on the Billboard 200. It later sold over seven million copies, earning seven-time platinum certification in the process. Moreover, the 1993 record sold over ten million copies worldwide, making for a phenomenally successful debut.
By 1996, Counting Crows have topped the Billboard 200 chart with their sophomore effort, Recovering the Satellites. The album, which spawned the hits "Angels of the Silences," "A Long December," and "Daylight Fading," also entered the charts in 11 other countries. The band moved on to release five more chart-performing and highly-acclaimed albums. Their latest effort, Somewhere Under Wonderland, was released in 2014.
This 2023, the band brings along American rock band Dashboard Confessional, who made waves in 2000 with their stellar debut album, The Swiss Army Romance. Last year, Dashboard Confessional released their eighth album, All The Truth That I Can Tell.
See Counting Crows and Dashboard Confessional at the Freedom Hill Amphitheatre! Tickets are now up for grabs!