Michigan Lottery Amphitheatre at Freedom Hill | Sterling Heights, Michigan
If you live by the credo ' jazz is life', you definitely love sax music be…KOZ! Dave Koz has put the 'cool' in saxophone music. As one of the pillars of contemporary jazz saxophone artists, Dave Koz has always been a truly remarkable staple in the live jazz concert scene since the 80s. Once again Dave pushes forward to blow cool winds to beat the summer heat. The Dave Koz and Friends Summer Horns tour is headed right this way at the Freedom Hill Amphitheatre on Friday 30th August 2019. If you want some feel-good boost, Dave Koz's music is packed with mega doses of good vibes to last through the summer season and beyond. Start booking your tickets now!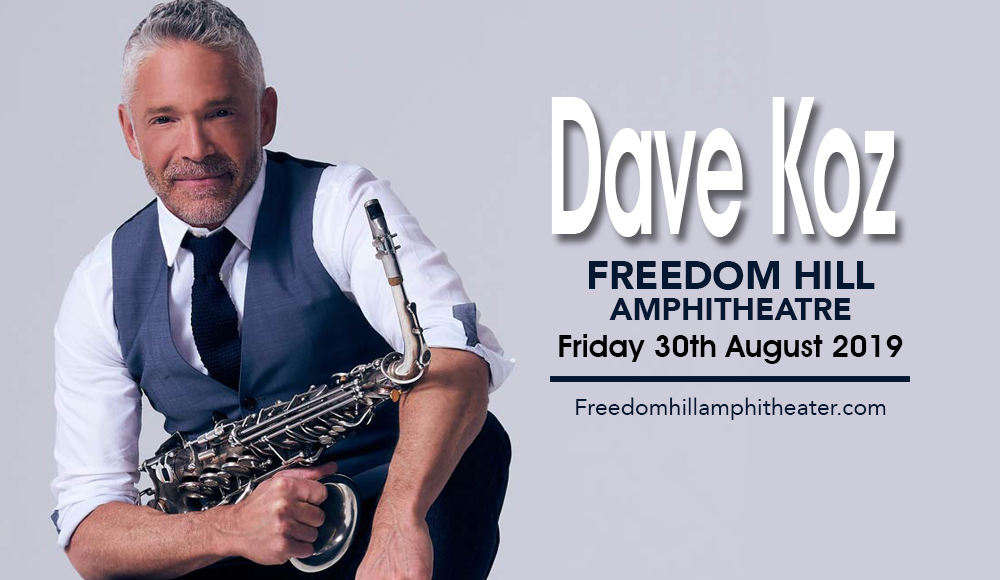 Fresh from getting his college degree in Communications, Dave Koz firmly decided to pursue a career in music instead. There was no turning back, literally, for this young sax player from Encino, California as he was whisked away to join Bobby Caldwell's touring band in the 1980s, then he went on touring as well with the likes of Jeff Lobber and Richard Marx. Soon afterwards, Dave Koz was signed to a major record label, where his debut album kicked-off to a pretty good start, charting at No. 129 on the Billboard 200 and getting rousing reviews from music critics. His sophomore release, "Lucky Man", peaked at No. 2 on the contemporary Jazz Chart, as propelled by the No. 20 single adult contemporary single "You Make Me Smile". featuring Koz's brother Jeff Koz. Since then, Koz was well on his way to become a household name among contemporary jazz audiences, as this album reached the million selling mark. And from there, Koz became a staple on the live stage and was also known for his Christmas albums. Then along came his biggest mainstream success –"Dave Koz & Friends – Summer Horns" alongside Gerald Albright, Mindi Abair, and Richard Elliott. The record was subsequently nominated for Best Pop Instrumental Album at the 56th Annual Grammy Awards.
It's good to like jazz because … but it's definitely so much better if you love jazz be-KOZ ! No excuses. Act quickly and book your tickets now!