Michigan Lottery Amphitheatre at Freedom Hill | Sterling Heights, Michigan
Classic rock and metal fans, there's a truly unmissable show coming up for you at the Freedom Hill Amphitheatre. On Friday 24th August 2018, get ready to welcome none other than the mighty Deep Purple on their massive Long Goodbye tour with Judas Priest!! It could be your last chance to see Deep Purple live and your only chance for sure to see these two legendary bands together – whatever you do, don't miss it!! Tickets are on sale NOW and disappearing fast – get yours while you can!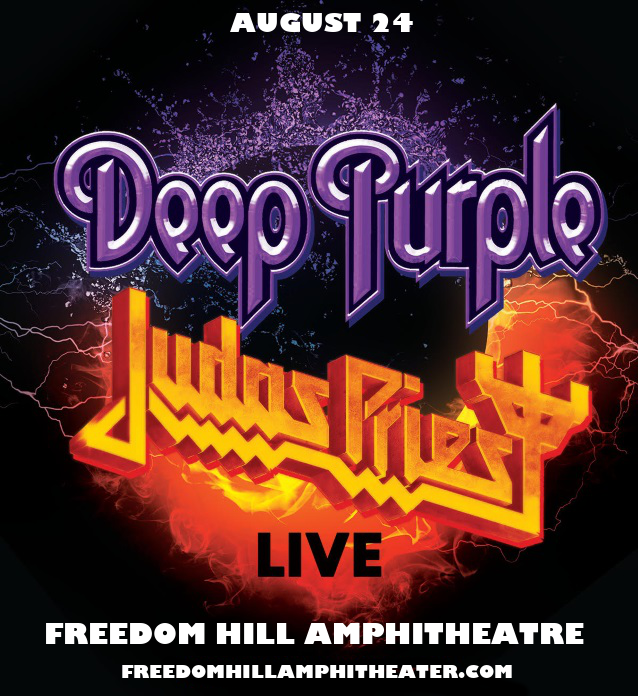 Few bands need an introduction less than the iconic rock band of the 60s and 70s, Deep Purple. Considered by many to be among the founding bands of the heavy metal and modern hard rock genres, their constantly evolving musical style has influenced countless artists in a wide variety of genres since.
Deep Purple's Long Goodbye tour is in support of their recent 20th studio album, "Infinite". Although not officially dubbed as a farewell tour, the band have indicated that this tour may well be their last. "We haven't made any hard, fast plans, but it becomes obvious that you cannot tour the same way you did when you were 21," the band revealed in an interview. "It becomes more and more difficult. People have other things in their lives, which take time. But never say never."
Get ready to celebrate Deep Purple's legacy live with the band and fellow heavy metal pioneers Judas Priest – get your tickets NOW while they last!!