Michigan Lottery Amphitheatre at Freedom Hill | Sterling Heights, Michigan
Roots and Reggae heroes, Dispatch & O.A.R. join up for the Summer Tour 2022, coming to Freedom Hill Amphitheatre on Sunday, August 14th, 2022 with special guest G. Love. Are you ready to get eiry man? Dis is gonna be betta than the summer of 69, this is gonna be betta than any summer before, because this summer we will know what it truly is like to be stuck inside wit nothing to do! This is the summer of the rest of your life! Buy some tickets and let's all go have a great time.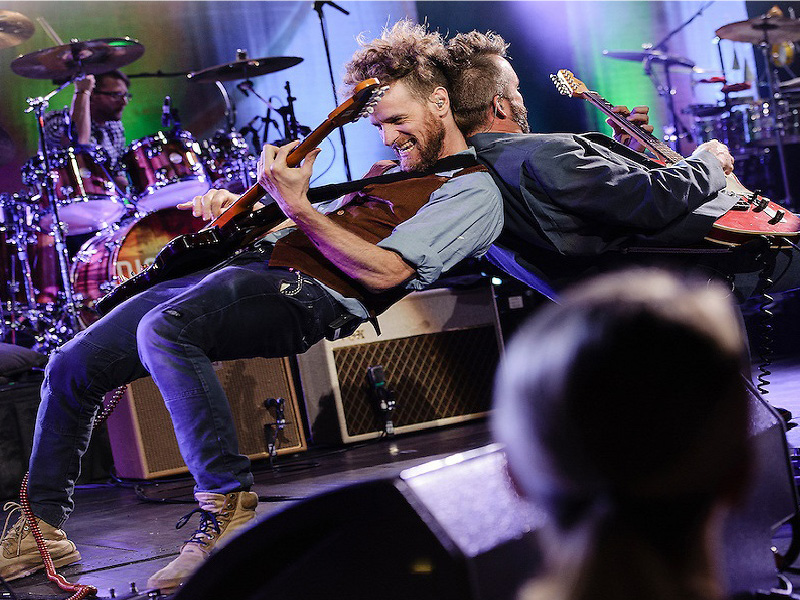 Throughout the rise of both bands, Dispatch and O.A.R have taken every opportunity to use their success for good, launching charitable organizations to fight poverty and mass incarceration, raising funds and awareness for environmental causes, schools and hospitals on the road, and even traveling as far afield as Nicaragua and Zimbabwe to work with children and communities in need. O.A.R.'s Heard the World Foundation raises money to create education-based opportunities, including music therapy programs in hospitals, scholarships, donating computers to schools and even providing an infrastructure in Flint, MI, to help with the ongoing water crisis. Dispatch's Chadwick Stokes' Calling All Crows joins bands and fans together in collective activism that has raised more than half a million dollars, while Dispatch's Brad Corrigan's Love Light + Melody helps amplify the stories of children who live in extreme poverty.
From Boston, MA Dispatch are singer, guitarist and bassist Chadwick Stokes and singer, guitarist and drummer Brad Corrigan. They play an infectious blend of roots rock with hints of reggae, folk, and blues, and their productions are similarly lean and energetic, with just a few sprinklings of fighting poverty and mass incarceration, raising funds and awareness for environmental causes, schools and hospitals, while on the road.
O.A.R from Rockville, MD are formed of lead singer and guitarist Marc Roberge, lead guitarist Richard On, drummer Chris Culos, bassist Benj Gershman, and guitarist and sax player Jerry DePizzo. Their eighth studio album came out in March 2019, with a sound that leans more toward Folk-pop than true Reggae, with agreeable melodies and sunny vibes, and the songs come wrapped in a nice blend of acoustic and modern synthetic textures topped off with uplifting backing vocals and harmonies.