Michigan Lottery Amphitheatre at Freedom Hill | Sterling Heights, Michigan
Sunburn, the brand new album by Dominic Fike, will without a doubt become the sound of summer for 2023, and his brand new tour to support it, called "Don't Stare at the Sun," will be the catalyst that gets it there. Fans cannot afford to miss out on this incredible event, which will feature his brand new music and, of course, all the things that fans have come to love, like his one-of-a-kind stage presence, awesome visuals, and high energy performances. Nobody in their right mind will want to miss out on this phenominal tour, and this part of the trek will see Fike light up the Freedom Hill Amphitheatre on Friday, August 25, 2023. Tickets to the show are hard to come by, but you've come to the right place to grab yours. All you have to do is click the "GET TICKETS" button to get started and follow some very simple prompts. Yes, it is that easy, so don't waste a single second procrastinating.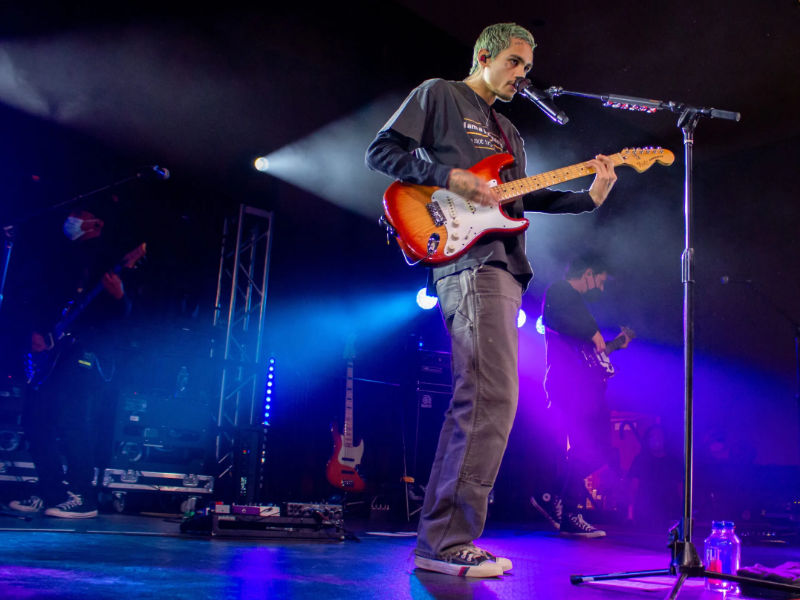 In 1995, Dominic David Fike entered the world. Raised in Florida, he would be inspired by the likes of the Red Hot Chili Peppers, Blink 182, and Jack Johnson. When he was only 10 years old, he picked up the guitar, using the aforesaid acts as inspiration to hone his talents.
His early life was like an adventure, and he would practice rapping with his older brother Sean at a friend's guest house called the Bakehouse. Realizing the potential, he created a rap collective and added members Ike Lysergic, Slyte, and Seno, and together they created huge energy that the media couldn't help but notice. This media attention allowed the entertainers to get booked for festivals, which was Fike's introduction into the industry.
He would also upload songs to the music sharing website SoundCloud, where he would also generate even more attention. So much so that he got signed to Columbia Records. Later, his single, "3 Nights," was released and became an international success, getting featured in the top ten charts in several different countries around the world.
With all of these big moves, success was bound to happen, and his debut album was released in 2020, called, "What Could Possibly Go Wrong." Which contained the previously released singles "Chicken Tenders" and "Politcs and Violence."
In 2022, he made his move as an actor, with his first major acting role being featured as Elliot in the second season of Euphoria. Now he brings fans a brand new album, "Sunburn," with a brand new single, "Ant Pile," and a video that highlights Fike's formative years in Florida.
The new album also brings with it a new tour, which will see the phenom traverse the nation starting in the middle of July and coming to a close in August. It will also see Dominic play at some of the biggest venues he has ever played at, and it promises to be an event for the history books.
You must be there to enjoy all of this action and getting your tickets is super duper easy right on this website. All you have to do is click on the "GET TICKETS" button located above and follow the prompts.