Michigan Lottery Amphitheatre at Freedom Hill | Sterling Heights, Michigan
Are you ready for some Trippy s***!? Psychedelic pop band Glass Animals are coming to Freedom Hill Amphitheatre on Saturday, October 2nd 2021. It's the beginning of the British invasion! Quick grab your tickets, grab your tie-dye shirts and fight them in the Arenas! Come on Ohio, it's time to make a stand, gather your family, bring your friends, Glass Animals are coming, and it's going to be freaking awesome, lets show them how real Americans like to PARTY! Their third album, Dreamland is out now, and it's a whole new beast, if you haven't heard it yet, no worries mate, just come along and here it amped up live!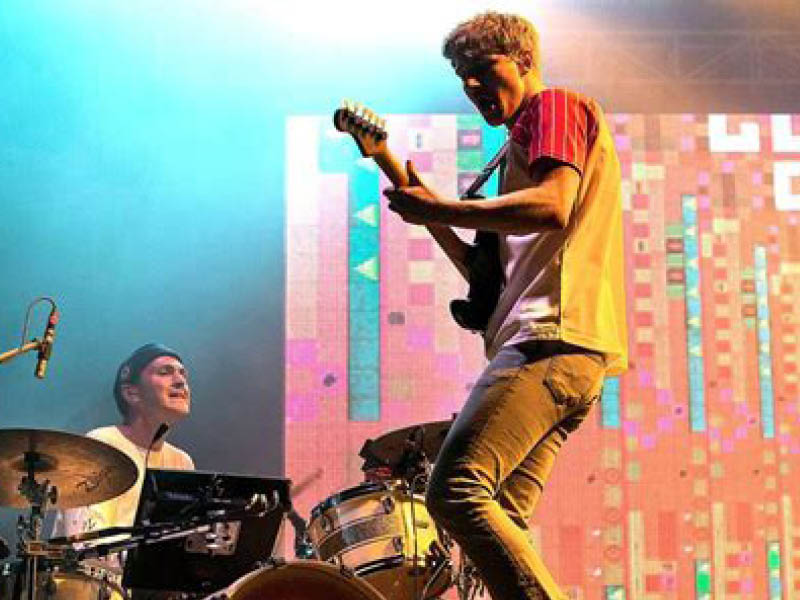 Sad bit first, happy bit later, bear with me… On 2 July 2018, Glass Animals drummer Joe Seaward was hit by a truck while cycling in Dublin, Ireland and suffered a broken leg and fractured skull, and subsequently underwent brain surgery. With Seaward's fate unknown at the time, Dave Bayley said it was "difficult to look forwards" and he found himself looking backwards, thinking back to old memories and "finding comfort in them even if they were uncomfortable in themselves." While writing for other artists, Bayley learned how other artists wrote about themselves, and he began writing lyrics with more personal themes, and so, Dreamland was born… Written and produced almost entirely by frontman Dave Bayley, while Seaward was in recovery and participating. Finally, on 28 June 2020,everything was ready, but the band announced that the album would be delayed to 7 August, in order to "keep focus on the Black Lives Matter movement and the discussions taking place around racism and police brutality around the world." On 9 August 2020, the band premiered the "visual album" Dreamland: The Home Movies in a one-time YouTube livestream. The 45-minute-long film was edited by guitarist Drew MacFarlane and contains footage from Bayley's home videos as well as unseen footage from throughout the band's career, and is sound tracked by the album. Dreamland received favorable reviews from music critics and has a score of 75 out of 100 on Metacritic. Robin Murray of Clash summarized it as a "record that balances its need for fresh innovation with an adherence to melody" and also praised the album's structure, calling it "superbly designed" between its main songs and interludes. Heat Waves, placed first on the Triple J Hottest 100 of 2020 with, Tangerine, placing at 18th and, Your Love (Déjà Vu), at 51st. The following month, Heat Waves, reached number one on the Australia ARIA Singles Chart.