Michigan Lottery Amphitheatre at Freedom Hill | Sterling Heights, Michigan
Another concert, you cannot let Slide away, will come your way this summer at the Freedom Hill Amphitheatre as the four-time Grammy-nominated rock band Goo Goo Dolls brings their "The Big Night Out Tour" to Michigan. Together with the Maryland native rock group O.A.R. (Of A Revolution) as their opening act, Goo Goo Dolls will ignite the crowd this August 19 with their uplifting, anthemic alternative pop tunes. If you want to take a trip down memory lane and sing along to the greatest hits of the 90s and the 2000s, this is the ultimate show for you. Sing along to "Name," "Iris," "Themselves," "Slide," and the newer songs from their latest album, "Chaos in Bloom." Tickets for this highly-anticipated tour are now on sale, and you can get yours directly from this website. Just simply click the "Get Tickets" link for a safe and fast transaction.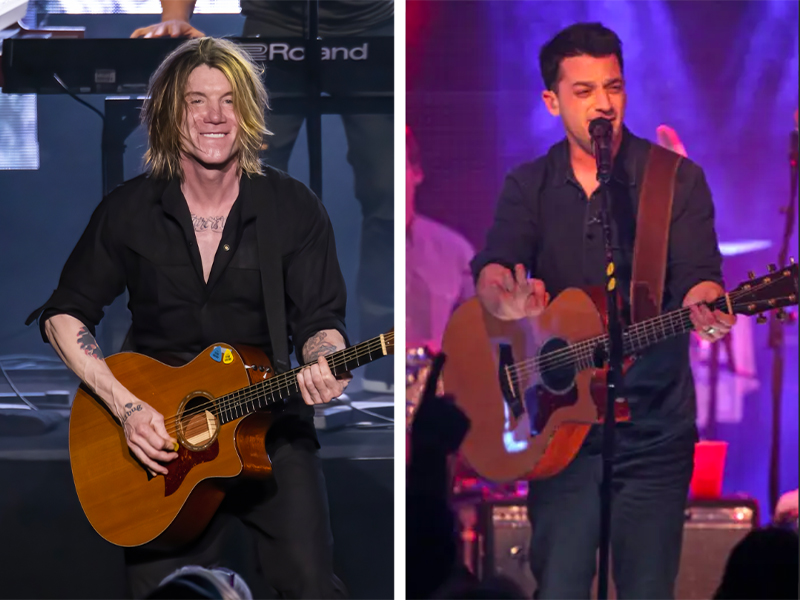 After wrapping up their 2022 North American Tour, the multiplatinum rock band Goo Goo Dolls announced that they will be embarking on another major tour slated for 2023. Dubbed "The Big Night Out Tour," the concert tour will kick off on July 24, 2023, in Florida and will stop in several major venues all over the country. This time, the John Rzeznik-led band will be joined by the American rock band O.A.R., who will serve as the opening act in all their shows throughout the tour.
O.A.R., which is an acronym for Of A Revolution, is most notable for their songs "Love and Memories," "Heard the World," and "Lay Down." Although the band gained mainstream success in the mid-2000s, they started to make music in the late 1990s. It is only in their fifth album, released in 2005, entitled "Stories of a Stranger," that they made their presence felt in the rock music scene. The album introduced them to the world as a roots-and-reggae band who went beyond the jam band cliches of their contemporaries, cementing their status as one of the most popular live acts of the 2000s.
The iconic bands will be taking Michigan's Freedom Hill Amphitheater by storm on August 19, 2023. "The Big Night Out Tour" is not just an ordinary series of shows for Goo Goo Dolls as it is also an effort of the band to give back. To help break the cycle of violence, the band will be teaming up with Joe Torre Safe At Home, an organization formed in 2002 by Ali and Joe Torre to aid young people who have been affected by domestic violence, child abuse, teen dating abuse, and sexual assault. So remember that when you purchase your tickets, you are also helping a greater cause. You can order your tickets here directly by hitting the "Get Tickets" link. Get yours now before they run out.