Michigan Lottery Amphitheatre at Freedom Hill | Sterling Heights, Michigan
It's an all-girls rock off!!! Halestorm, bring you the second leg of their 2022 summer tour with very special guests The Pretty Reckless, The Warning and Lilith Czar at Freedom Hill Amphitheatre on Friday, July 8th 2022. Grab your tickets, grab your rock boots and get ready for the best rock show of your life! Can you possibly imagine, six of the best ladies of rock all in the same place, on the same night! This is going to be an epic show. Halestorm or The Pretty Reckless make an awesome headline, put the two together… OMG.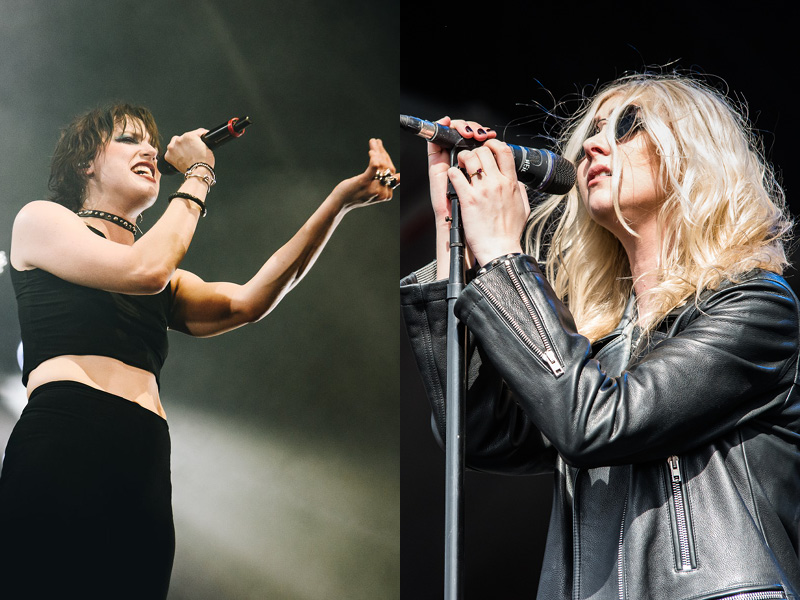 "To add to the summer heat… We are blazing a path through the US, reuniting with our dear friends The Pretty Reckless and Lilith Czar! But wait, there's more. We are incredibly excited to bring some new friends with us, The Warning. If you are not hip to their noise…that's about to change! Come join us for what will arguably be one of the most epic tours of the summer!" says Halestorm.
Founded by siblings Lzzy and Arejay Hale, Halestorm has grown into a chart-topping band that has over a billion streams and has sold out shows around the world. The San Jose Mercury News called them, "the best hard rock band in the world," in November 2021. The group will release their fifth full-length studio album, "Back From The Dead" on May 6, which includes a title track that recently became the band's sixth number 1 at rock radio.
The Pretty Reckless is the first female-fronted band to have seven No. 1 singles on the Billboard Rock Radio Chart. The group released their sophomore album "Going to Hell" in 2014 that featured three No. 1 hits – something that had not been accomplished by a female-fronted group since The Pretenders in 1984. Their fourth album "Death By Rock And Roll" was released in 2021 and also yielded several No. 1 singles.
Juliet Nicole Simms, is dead, Lilith Czar has risen… Arising in visceral rebirth from an untimely grave of surrender and sacrifice. The girl who was Juliet Simms, her dreams discouraged and dismissed, her identity confined and controlled, is no more. In her place stands Lilith Czar, a new vessel forged in unbridled willpower and unashamed desire. Her brand-new album, Created From Filth And Dust, released in April 2021 and features the song "Anarchy" which charted at number 23 on the Mainstream Rock chart
From Monterrey, Nuevo León, in Mexico, The Warning are the Villarreal sisters, lead singer and guitarist Daniela, co-lead singer, pianist and drummer Paulina, and bassist, pianist and backing singer Alejandra. Their latest album, Queen of the Murder Scene, came out in 2018, and their latest EP, Mayday, came out in 2021 and is the first half of an upcoming album.