Michigan Lottery Amphitheatre at Freedom Hill
EVENT CANCELLED. Please contact your ticket point of purchase to claim a refund on your tickets.
Detroit rappers Sada Baby, Icewear Vezzo, Peezy and Babyface Ray lead the 23rd Annual Hot 107.5 Summer Jamz at Freedom Hill Amphitheatre on Saturday 21st August 2021. It's a full-on Detroit party at this year's Hot 107.5 Summer Jamz concert, with "Whole Lotta Choppas" hitmaker Sada Baby performing alongside Detroit rappers Icewear Vezzo, Peezy and Babyface Ray, with Erica Banks also performing at the show. So, grab yourself some tickets to, literally, the Hottest Show this summer!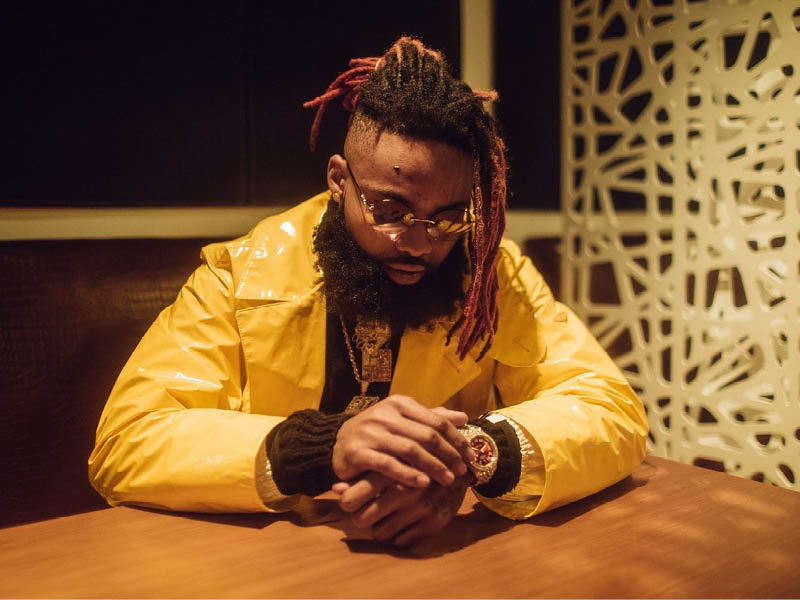 Lyricism and musicality matter, but star power is undeniable—and one glimpse of Sada Baby's magnetic presence proves he's special. Growing up on Detroit's east side, Casada Sorrell aka Sada Baby started off singing in a church choir but turned to hip-hop in his early 20s. His debut studio album, Skuba Sada 2, out in 2020, a sequel to his 2017 debut mixtape Skuba Sada, peaked at number 125 on the US Billboard 200. Sada Baby went viral in 2018 with his music video for "Bloxk Party," and again in 2020 with "Whole Lotta Choppas" on TikTok. He hit No. 35 on the Billboard Hot 100 with a remix of "Choppas" featuring Nicki Minaj.
Known for gritty street lyrics and a choppy flow, rapper Icewear Vezzo emerged in the '10s as a leading figure in the Detroit hip-hop scene, his debut mixtape, The Clarity, came out in 2012 and spawned a lot of sequels. Icewear Vezzo released a new song "Kobe Bryant" on May 26.
As a member of the Team Eastside crew, rapper Peezy has established himself as a revered figure in the Detroit hip-hop scene. He had a slightly different lockdown during 2020 than the rest of us, after serving an 18-month bid behind bars on several racketeering and conspiracy charges, he was finally released in February 2021.
Babyface Ray has been doling out conversational lifestyle raps over smooth beats since 2010, making his presence felt in Detroit's crowded and massively talented scene. There, he's treated like rap royalty, thanks to his wavy brand of braggadocio, reliable stream of mixtapes, and longstanding relationship with the scene. His 2019 album MIA Season 2 was a standout, a smattering of street tales and funk beats representative of Detroit's music at the time.
Erica Scharmane Breaux, aka Erica Banks, is from DeSoto, Texas, she released her self-titled mixtape in June 2020, spawning her first charting single, "Buss It", which went viral on TikTok.