Michigan Lottery Amphitheatre at Freedom Hill | Sterling Heights, Michigan
Jethro Tull fans, get ready for a truly exciting announcement! The legendary frontman is embarking upon a 70-date world tour in honor of the band's 50th anniversary. Get ready to see Ian Anderson performing the songs of Jethro Tull live on Sunday 1st July 2018 at the Freedom Hill Amphitheatre – tickets in high demand and expected to sell out FAST, so don't delay – get yours now!!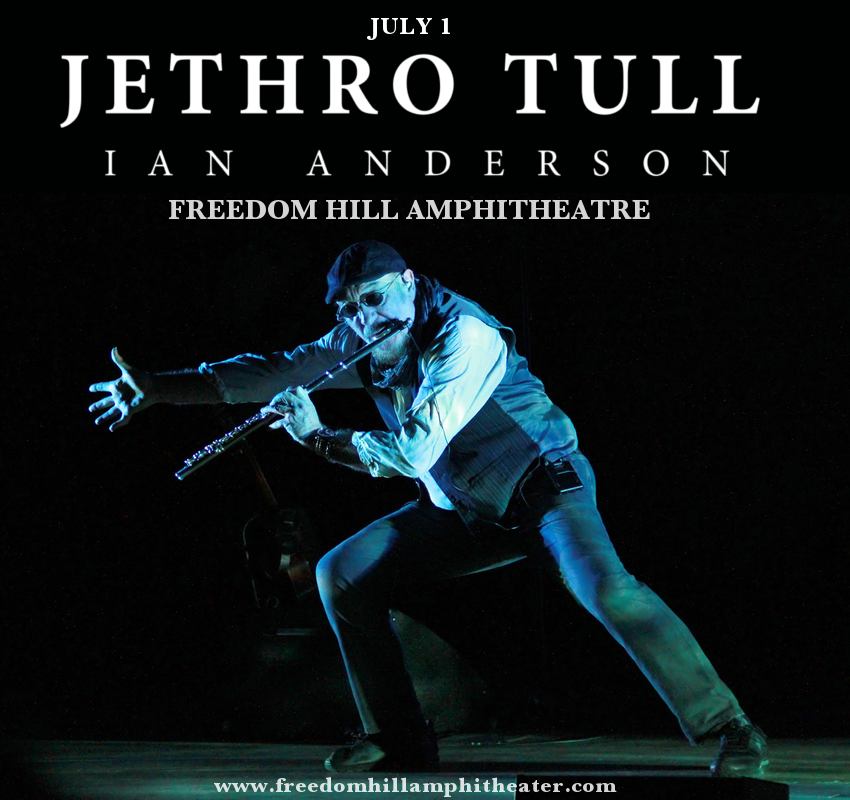 One of the defining bands in the evolution of progressive rock, Jethro Tull emerged as a folk/hard rock band in 1967. Their album "Stand Up," reached number 1 in the UK, leading to widespread touring by the band across the UK and US. Led by vocalist/flautist Ian Anderson, their musical style rapidly evolved in a progressive rock direction with the albums "Aqualung", "Thick as a Brick", and "A Passion Play" before going back to hard rock with elements of folk with the albums "Songs from the Wood" and "Heavy Horses".
In total, Jethro Tull have sold more than 60 million albums around the world, with 5 Platinum-certified albums and a further 11 Gold. Their influence has been broad and crossed genres, with artists citing them as influences as diverse as Steve Harris of Iron Maiden, Bruce Dickenson, Joe Bonamassa, and Jenny Conlee of The Decemberists.

Get ready to celebrate that legacy with one incredible concert – get your tickets to see Ian Anderson performing the songs of Jethro Tull NOW while they last!!