Michigan Lottery Amphitheatre at Freedom Hill | Sterling Heights, Michigan
This Summer, pop punk superstars Jimmy Eat World, together with indie rock sensations Manchester Orchestra are going on a massive co-headlining outing! The Amplified Echoes Tour is a 29-city trek across North America! On Sunday, 20th August 2023, the much-awaited trek will make a coveted stop at Freedom Hill Amphitheatre in Sterling Heights, Michigan! Fans can look forward to Jimmy Eat World's electrifying pop-punk staples and Manchester Orchestra's intensely melodic indie-rock anthems! Both phenomenal acts are also guaranteed to deliver their biggest hits, both old and new! Secure your tickets now and catch these two amazing bands as they perform live at the Freedom Hill Amphitheatre!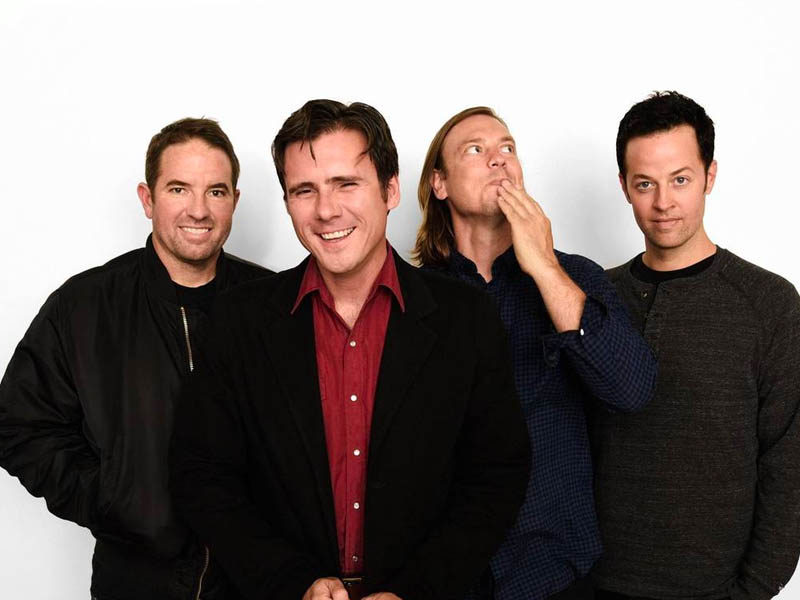 Jimmy Eat World is an American alternative/ emo rock band formed in 1993. With ten studio albums at their helm, the band has heavily influenced the pop-punk scene with staples like "The Middle," "Pain," and "Sweetness". In 2001, they released their most successful album, Bleed America. The record was certified platinum in the U.S. and featured some of their breakthrough hits. For instance, "The Middle" reached number five on the Billboard Hot 100 chart and was certified platinum in the UK.
In 2004 they dropped the album Futures, which was their first album to enter the top ten on the Billboard 200 chart upon peaking at number six. The effort was later certified gold in the U.S. and featured their hit single "Pain." Three years later, they released their sixth effort, Chase This Light. The critically-acclaimed album became the band's highest-performing effort on the Billboard 200, reaching number five.
Since 2004, American rock indie band Manchester Orchestra has been releasing highly-regarded efforts, including their career-defining album, Mean Everything to Nothing. The 2009 record served as their breakthrough effort, after entering the Billboard 200 and peaking at numbers 8 and 11 on the Top Alternative and Top Rocks Albums chart.
Manchester Orchestra's 2023 setlist is expected to contain hits from their older releases, as well as songs from their latest album, The Million Masks of God.
Catch Jimmy Eat World and Manchester Orchestra on their co-headlining show at the Freedom Hill Amphitheatre! Tickets are now available!