Michigan Lottery Amphitheatre at Freedom Hill | Sterling Heights, Michigan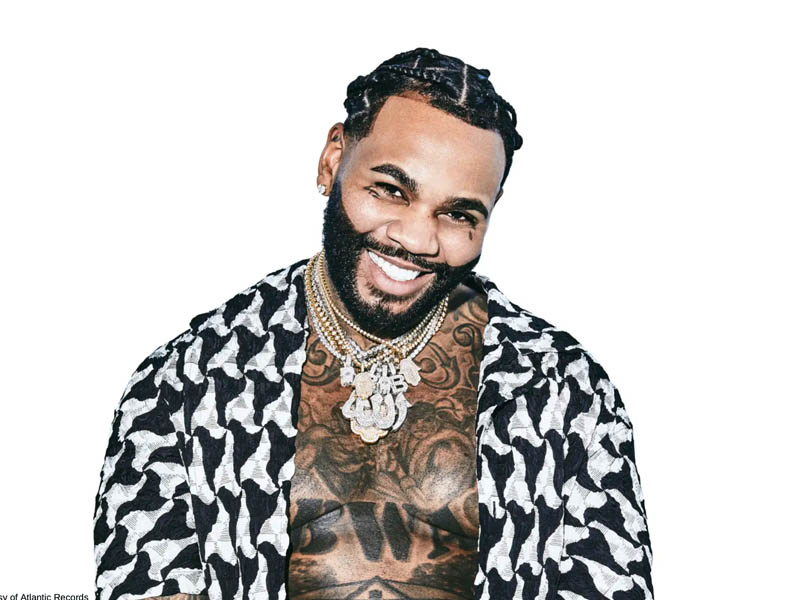 If you're looking to experience some top-tier hip-hop shows this year, you should check out the highly-anticipated Only the Generals Tour featuring platinum-selling rapper Kevin Gates! From fall until winter, the "2 Phones" star will celebrate the anniversary of his highly-acclaimed mix tape, Only the Generals, Part II, which was dropped in 2021. The album is clearly one of Gates' most career-defining works, spawning the hits "Plug Daughter 2" and many other outstanding tracks! On Friday, 13th October 2023, the 31-date outing will make a stop at the Freedom Hill Amphitheatre in Sterling Heights, Michigan! The show is anticipated to feature a hefty amount of songs from Only the Generals, Part II, as well as Kevin Gate's career-spanning hits from his studio releases! If hip-hop is your jam, you better hurry and score tickets now to see Kevin Gates light up the Freedom Hill Amphitheatre!
In 2021, Louisiana-born rapper, Kevin Gates, released the hit "Plug Daughter 2," featured in his 17th mixtape, Only the Generals Pt. II. The song peaked at number 39 on Billboard's Hot R&B/Hip-Hop Songs chart. It also gained over 48.5 million streams across music platforms, while its music video clocked in 26.2 million views. Recorded in Puerto Rico, Only The Generals Pt. II celebrates Gate's family heritage. The mixtape also features the track "Puerto Rico Live," which also brought in over 15 million streams. Gates celebrated the album's anniversary with a massive tour set to cover over 31 cities, including Sterling Heights.
Aside from songs from his 17th mixtape, Gates will also deliver some iconic hits. Since 2007, the prolific rapper has proven his longevity and relevance. Moreover, his music continues to go viral on Tiktok. His 2018 track, "Me Too," have garnered over 300 million streams and has been used in videos over 1.9 million times. In 2019, he dropped the Billboard Hot 100 hit "Big Gansta," which earned platinum in the U.S.
Last year, Gates released his latest massive hit, "Thinking with My Dick," which peaked at number 37 on the Billboard Hot 100 and number 11 on the Hot R&B/Hip-Hop Songs chart. The song, featured in Gates' 2022 albu, Khaza, went gold after achieving a massive amount of stream and digital sales.
Speaking of his latest studio effort, Khaza, the album performed phenomenally on the chart upon its release. In its first week, Khaza debuted at number 8 on the Billboard 200 and number 4 on the Top R&B/Hip-Hop Albums chart. Besides "Thinking with My Dick," Gates belted out several bangers from the effort, including "Big Lyfe," "Bad for Me," and the intro track. To support the album's promotion, Gates embarked on a North American tour comprising over 30 dates.
If you're keen on experiencing Kevin Gate's unique brand of southern hip-hop, you should hurry and buy tickets to his show at the Freedom Hill Amphitheatre before they're gone! The Only the Generals Tour is anticipated to be one of the hottest hip-hop outings of the season. You can secure tickets by clicking on the Get Tickets link!