Michigan Lottery Amphitheatre at Freedom Hill | Sterling Heights, Michigan

This fall, heavy metal titans Lamb of God are embarking on the Omens Tour to promote their forthcoming album due for release later this year! The long-awaited outing consists of 28 dates across North America, including a coveted show at the Freedom Hill Amphitheatre in Sterling Heights, Michigan, on Sunday, 25th September 2022! The show also features special guests Killswitch Engage, Baroness, and Suicide Silence! If you're in the mood for an epic, headbang-worthy evening with a side of massive moshpits, you better grab your tickets now and experience the Omens Tour at the Freedom Hill Amphitheatre!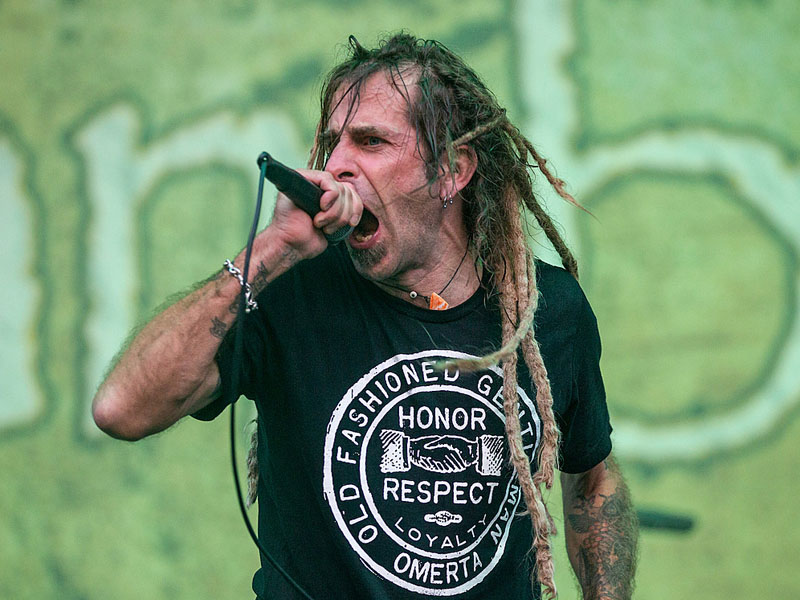 Lamb of God is considered one of the big four bands to emerge from the new wave of American heavy metal movement. The Grammy-nominated quintet from Richmond, Virginia, has released ten highly-acclaimed studio albums. Their landmark singles, "Laid to Rest," "Redneck," and "Set to Fail," have swayed even the most casual of metal fans to look their way. Eventually, the band amassed a massive cult following. Their most successful record, Wrath, debuted at number 2 on the Billboard 200 and number 1 on Top Hard Rock Albums and Top Rock Albums chart. The 2009 effort also won Album of the Year at the prestigious rock and metal awarding organization, the Metal Hammer Golden Gods Awards.
Special guest Killswitch Engage also emerged during the new wave of American heavy metal movement. Hailing from Massachusetts, the band's landmark album, End of Heartache, peaked at number 21 on the Billboard 200 chart. Meanwhile, the album's title track was nominated for Best Metal Performance at the 2005 Grammy Awards.
Baroness also received a Grammy nod for Best Metal Performance for their 2017 single, "Shock Me." The Savannah-based quartet has released five studio albums, the latest being their 2019 effort, Gold & Grey. The independently released album peaked at number 39 on the Billboard 200 and charted in ten other countries.
Lastly, Suicide Silence completes the lineup at the Freedom Hill Amphitheatre. The band is currently working on their seventh album, Remember… You Must Die, set for release in 2023. The deathcore band won Best New Talent at Revolver Golden God Award in 2009. In the same year, the band released their sophomore album, No Time to Bleed, which debuted at number 32 on the Billboard 200.
Tickets are now available for the Omens Tour at the Freedom Hill Amphitheatre! Grab your tickets now!