Michigan Lottery Amphitheatre at Freedom Hill | Sterling Heights, Michigan
Paul Klein and Jake Goss are set to bring refreshing sound backed by vulnerable lyrics for the heart back to the stage at Freedom Hill Amphitheatre as LANY stops by on Friday, 12th of August 2022 on the Summer Forever Tour. Cool things down to LANY's signature heart-fluttering tracks like "13", "Good Girls, "ILYSB", and "You!". Dropping two highly-acclaimed albums during the pandemic namely "Mama's Boy" and "gg bb xx", LANY is back to bring their earworm-inducing indie pop-rock tracks to the stage at the Summer Forever Tour. Book your tickets now!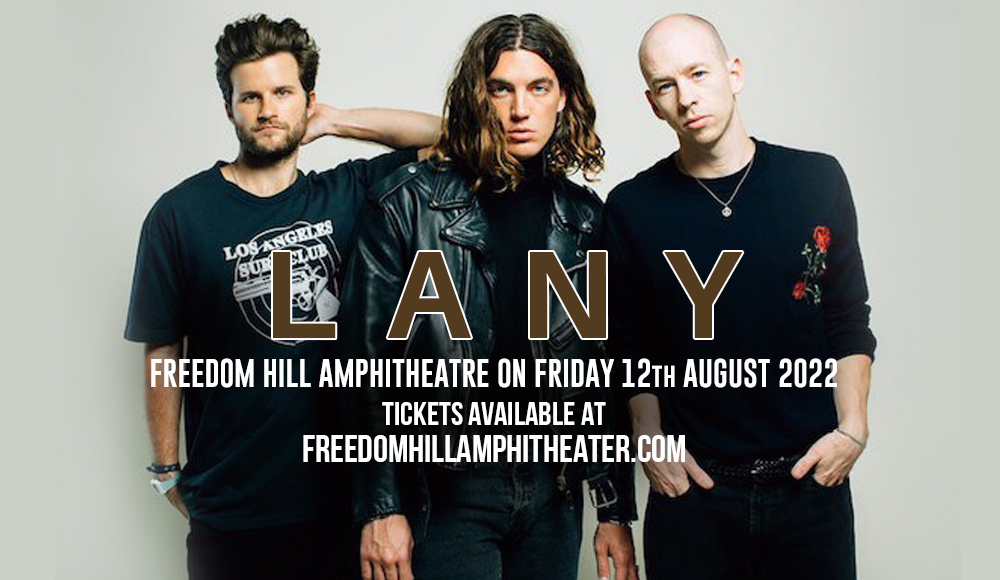 With fans screaming back 'ILYSB all over the world to LANY, it all started when Paul Klein flew to Nashville in 2014, meeting up with Jake Goss and now former member Les Priest. LANY is an acronym that stands for "Los Angeles New York", Klein explains "I eventually thought of the span across the country from L.A. to New York, and at first I was thinking it would be L-A-N-Y, but people kept getting confused on how to pronounce it when I told them, saying things like 'L-A-and-Y?' So then we're like forget it—let's call ourselves LANY, pronounced Lay-Nee".
They kicked things off by uploading tracks to a SoundCloud account with zero follows, and to their surprise, e-mails from record started kicking in just within six days. Klein expresses that they wondered how they came to find the songs. Their debut EP "Acronyms" featured the single "ILYSB" which garnered LANY increasing online attention.
From then on through 2017, they embarked on tours with the likes on Halsey, John Mayer, Troye Sivan, and Ellie Goulding. Singles "Super Far", "Good Girls", "13", "Where the Hell Are My Friends", and more all soon found themselves on loop in a growing fanbase across the world.
2017 marked the release of their debut self-titled record. The following year prior to the release of their much-awaited second record "Malibu Nights", the band sold out their first arena concert in the Philippines in just 24 hours. A year later, they sold out 3 nights in Manila.
"Malibu Nights" was finally released by October of 2018, and it featured vulnerable tracks for the heart such as "I Don't Wanna Love You Anymore" and "Malibu Nights".
Touted as having a refreshing sound that "is primed to reshape pop music's zeitgeist" by Bandwagon Asia, LANY has made big waves through succeeding years with the release of their third album "Mama's Boy" hitting #7 on the Billboard 200 in 2020, and their fourth album "gg bb xx" in 2021.
Just recently, LANY announced that keyboardist Les Priest is leaving the band "to focus on life as a writer/producer in Nashville". Now currently a duo, LANY is set to keep serving fresh songs that genuinely speak to listeners' hearts. Cool down from the summer heat and vibe with the crowd at the Summer Forever Tour. Book your tickets now!