Michigan Lottery Amphitheatre at Freedom Hill | Sterling Heights, Michigan
Yes, the rumors are true!! At long last, the artist who brought you "The Miseducation Of Lauryn Hill," returns – the Freedom Hill Amphitheatre is proud to present none other than Ms. Lauryn Hill herself, live in concert on Friday 20th July 2018!! This could be a once-in-a-lifetime opportunity to see the iconic and elusive RnB star live! So don't wait about to get tickets, they're going to go FAST!!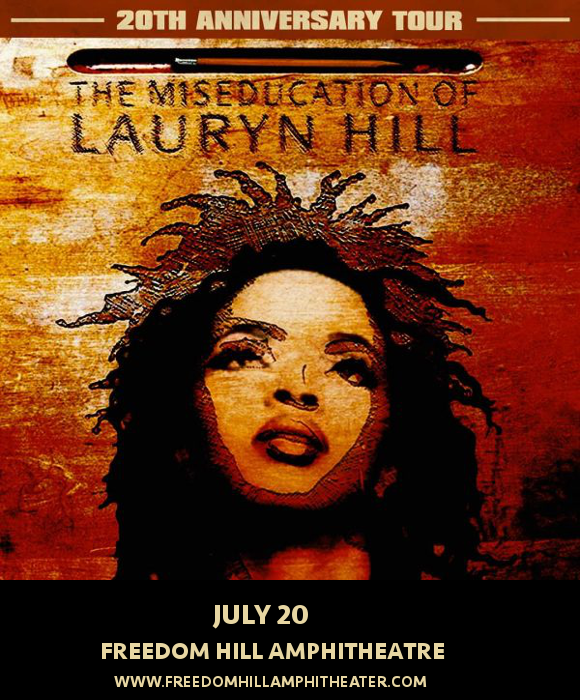 Gaining initial success with the Fugees, Lauryn Hill shook the world of RnB when she struck out on her own and released the critically acclaimed, 5-time Grammy Award-winning album "The Miseducation Of Lauryn Hill." In addition to showcasing her incredible versatility as a singer and rapper, Lauryn Hill's lyrical content brought a new emotional rawness and reality to the genre that had never been seen before.
"She is by far the single most important female artist of my time," said Trevor Nelson, DJ for Radio 1Xtra. "She went against the grain and it brought credibility. People were looking at R&B records as very ghetto fabulous. At the time it was all about shiny videos, with girls in bikinis – but the substance was lacking. Lauryn Hill brought substance to the game at a major level."
Following this Lauryn Hill became something of a mystery – up till now. In celebration of the album's 20th anniversary, Lauryn Hill returns to the stage. Don't miss out on your chance to see her live – get your tickets NOW!!