Michigan Lottery Amphitheatre at Freedom Hill | Sterling Heights, Michigan
Are you excited for some of that funky music? American Soul band Maze and Frankie Beverly are coming to Freedom Hill Amphitheatre on Sunday, September 5th 2021. The original opening act for Marvin Gaye from way back in the 70s, this legendary band led by its charismatic lead singer, founder, producer, and songwriter Frankie Beverly. Maze are going to be putting the soul into soul music, get your tickets right here to a funky, silky Soul Music filled night with an absolutely legendary band.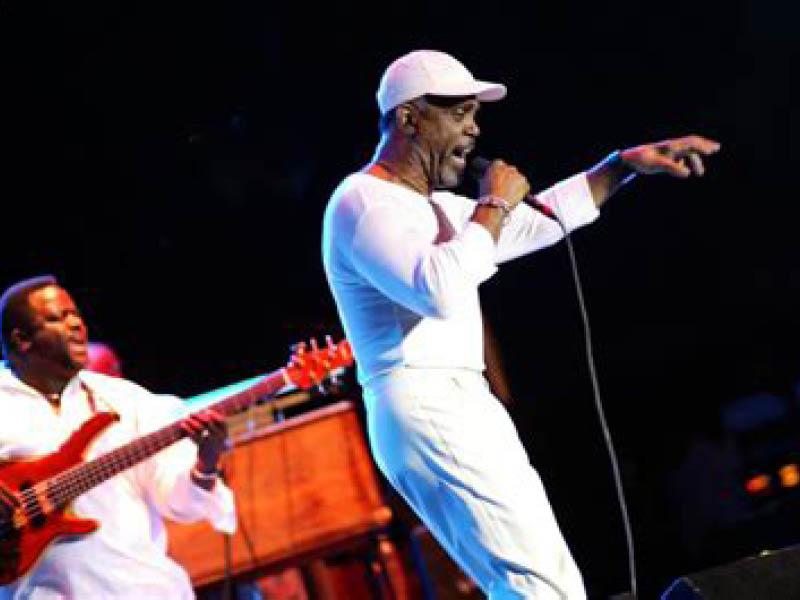 Combining a Philadelphia soul sound with a strong appreciation of Marvin Gaye, Maze featuring Frankie Beverly was among the top R&B acts of the late '70s and '80s. Maze's current line-up is legendary lead singer, Frankie Beverly, Roame Lowry, Carl Wheeler, Larry Kimpel a.k.a. Bear Williams, Vance Taylor, Jubu Smith, and Calvin Napper. One thing Marvin Gaye didn't like about Beverly's band was the name, Raw Soul, and insisted on a name change. So, in 1977 the new band Maze released their first album, Maze featuring Frankie Beverly, which immediately climbed to the number 6 spot on the Top R & B and Hip-Hop Albums chart and ultimately went Gold, their first of many. The rest, as they say, is history. Between touring and opening for Gaye, they released 9 albums, 8 of which turned Gold, between 1977 and 1993, and all coming in the top 30 on the Billboard 200 chart. They also have 2 live albums, and 7 compilation albums. Their well-known songs include "Happy Feelin's", "While I'm Alone", "Golden Time Of Day", "Southern Girl", "The Look in Your Eyes", "Joy and Pain", "Before I Let Go", "We Are One", "Back in Stride", "Can't Get Over You" and "The Morning After".