Michigan Lottery Amphitheatre at Freedom Hill | Sterling Heights, Michigan
This September, three-time Grammy Award-winning singer-songwriter Ne-Yo is launching his highly-anticipated tour! The outing, Champagne and Roses, will bring fellow R&B purveyors Robin Thicke and Mario along for the ride! The 15-city trek is set to kick off on Saturday, 9th September 2023, in Detroit, Michigan! R&B fans can look forward to Ne-Yo's unprecedented hits as he lights up the Freedom Hill Amphitheatre! Since releasing his debut single, "Stay," in 2005, Ne-Yo has become among modern music's most highly-acclaimed R&B singers! He has also released countless staples, including "So Sick," "Sexy Love," "Because of You," "Closer," "Miss Independent," and many more! Aside from his older hits, Ne-Yo will also perform new songs from his latest album, Self Explanatory! If you love R&B, this is your chance to see three of the top performers of the genre in one show! So hurry and secure your tickets now before they're gone!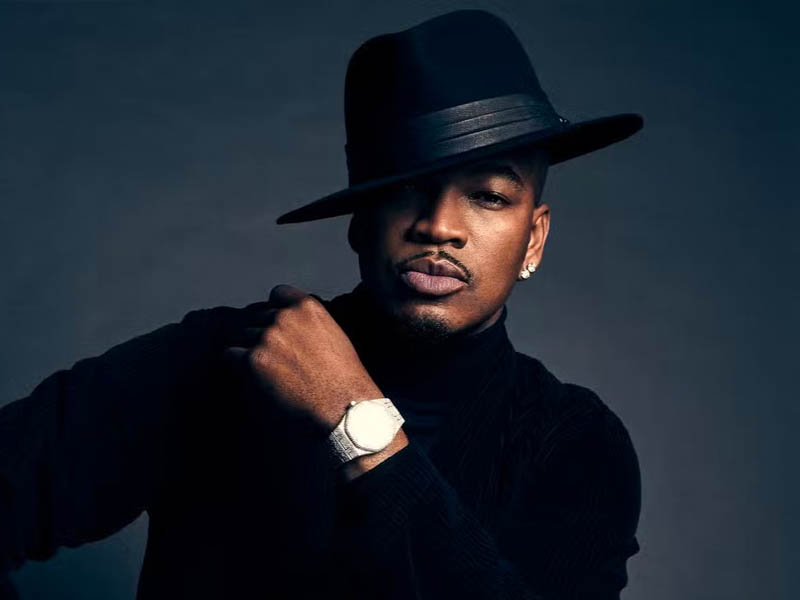 If you're a pop and R&B fan, you probably don't need to be told who Ne-Yo is. The chart-topping performer has become one of the most influential artists and record producers in modern R&B. Before hitting it big in 2006, Ne-Yo was already an accomplished record producer and songwriter. He notably penned the 2004 megahit, "Let Me Love You," performed by Mario. But thanks to the single's success, Ne-Yo was invited to work with Def Jam Records. The partnership turned into a long-tenure contract that lasted until 2011. In 2006 Ne-Yo released his breakout hit, "So Sick," which topped the Billboard Hot 100 and the U.K. chart. The song later certified platinum in several countries, including the U.S., due to its incredible commercial success.
Ne-Yo's 25-year career has resulted in nine critically-acclaimed studio albums, five of which went to number 1 on the Billboard 200 or Top R&B/Hip-Hop Albums. He has sold over 20 million copies worldwide and earned multi-platinum, platinum, or gold in several countries. His exemplary work has also earned him several accolades, including three Grammy Awards, two Soul Train Music Awards, and two BET Awards, among others.
When he's not working on his own music, Ne-Yo is a music producer for other renowned artists like Jay-Z, Beyonce, Rihanna, Jennifer Hudson, Janet Jackson, and many more.
Fellow Grammy Award-winning singer, Mario, rose to prominence in 2002 with the single "Just a Friend 2022." The song, which peaked at number 4 on the Billboard Hot 100 and number 3 on the Hot R&B/Hip-Hop Songs, was featured in Mario's self-titled debut album, which broke into the Top 10 on the Billboard 200. Two years later, Mario released the massive hit single "Let Me Love You." The song topped the Billboard Hot 100 and was later certified platinum and multiple platinum in several countries, including the U.S.
Ten years into his career, Robin Thicke released the mega-hit "Blurred Lines." The song topped the charts in 23 countries, including the U.S. and the U.K. The single, spawned from his 2013 album (also titled Blurred Lines), is certified diamond in the U.S. and France. Meanwhile, it also earned multiple-platinum status in several other countries. Thicke has released a total of eight albums and 30 singles. He has amassed approximately two billion streams across streaming platforms like Youtube and Spotify.
Grab tickets now to see Ne-Yo, Mario, and Robin Thicke conquer the Freedom Hill Amphitheatre on Saturday, 9th September 2023! Tickets are now available!