Michigan Lottery Amphitheatre at Freedom Hill | Sterling Heights, Michigan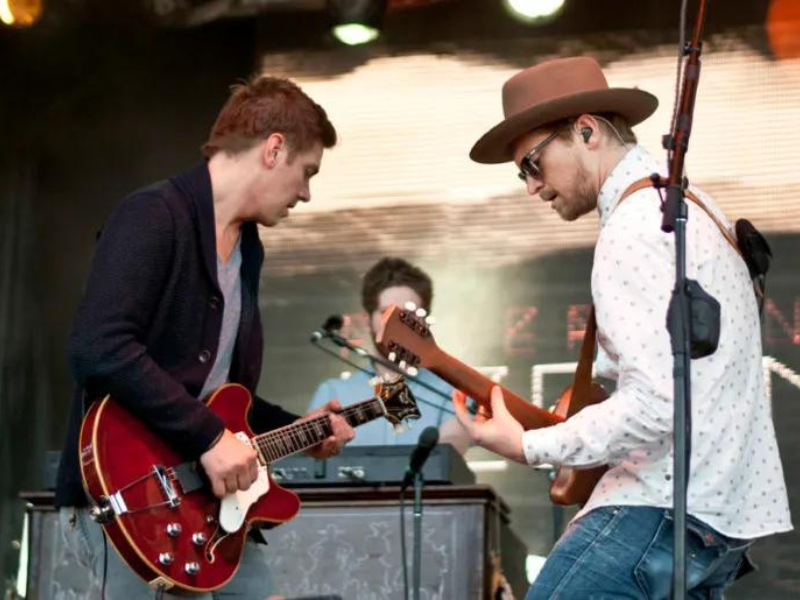 After NEEDTOBREATHE dropped their latest hit project, they announced a world tour that everyone can't stop talking about. The band's ninth studio album, CAVES, was filled with gems and fans worldwide can't wait to hear more of it live. For fans in Sterling Heights, Michigan, you will be ecstatic to learn that the band is bringing the tour straight to you!
NEEDTOBREATHE will bring The CAVES World Tour to the Freedom Hill Amphitheatre on Wednesday, the 29th of May, 2024. So, circle the date on your calendars because you're all coming to see this show! The show is going to be one of the best nights in rock this coming 2024, and it's going to be made even better by special guest Judah and The Lion.
Catch your favorite rock band when they land in your city this 2024! NEEDTOBREATHE will dominate Sterling Heights, and you can't miss it. Grab your tickets to the show today!
NEEDTOBREATHE released their ninth studio album 'CAVES' and the album was filled with collaborations with some of the biggest artists in the industry. Namely, Carly Pearce, Old Dominion, Judah & The Lion, and Foy Vance. This 11-track project is successful in blending their rock, soul, and pop influences into one incredible mix. And trust us, these songs are not just for your headphones; they're arena-ready anthems that can fill stadiums. NEEDTOBREATHE's energy on this album matches their incredible journey of over 20 years, where they've been packing venues full of devoted fans. It's a musical evolution you won't want to miss!
The announcement of The CAVES World Tour didn't come as a huge surprise for fans. The band has already been seen touring with other artists such as Taylor Swift and Tim McGraw. However, this tour has been long-awaited and fans can't wait until the band stops in their area. Packing on 20 years of experience in the industry, it's certain that NEEDTOBREATHE is ready to give you a mind-blowing and unforgettable show.
In an interview with Country Now, the band's guitarist Tyler Burkum shared how preparing for the CAVES tour is bringing back NEEDTOBREATHE's childlike sense of wonder. He elaborated, "Thinking that we've all been in garages, blowing our ears out, and churches, practicing and things like that growing up, and you picture being able to do this when you're doing that, and so I think it's very fun… Maybe better execution, but the closer we can get to that junior high excitement to just play music, that's where it's at."
NEEDTOBREATHE is landing in Sterling Heights, Michigan for this long-awaited tour, and you finally get the opportunity to catch them performing live. It doesn't matter if you're coming to the show by yourself or with a group of friends because all you'll need to have a good time is NEEDTOBREATHE's timeless country rock music. Taking the stage as an opening act is Judah and The Lion, and if you don't know them, they're well-known for hits like "Take It All Back" and "Find A Reason Why."
Witness one of the most exciting shows in country rock this 2024 when NEEDTOBREATHE takes the stage in Sterling Heights! Tickets are on sale right now. Simply click 'GET TICKETS' to make your purchase. Be quick because tickets are selling fast!