Michigan Lottery Amphitheatre at Freedom Hill | Sterling Heights, Michigan
Experience an evening of catchy and melodious indie pop and folk songs from one of today's most sought-after indie artists this Saturday, September 16, at the Freedom Hill Amphitheatre. Catch the "Hurt Somebody" hitmaker Noah Kahan in the Michigan stop of his "Stick Season Tour." The Vermont-based artist definitely needs Someone Like You to experience his unique brand of storytelling, unfiltered lyrics, and showmanship that will surely tug the heartstrings. With the rising country artist Ruston Kelly, Kahan will perform his most significant hits and song from his latest album. If you want to be part of one of the highly-anticipated concerts to come to Freedom Hill Amphitheatre this summer, this is the show to be at! Grab your tickets now!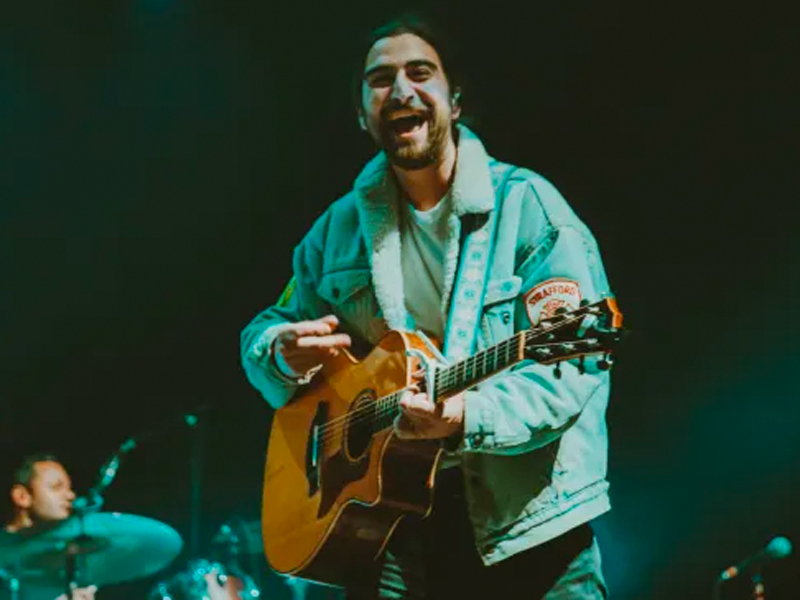 The year 2022 was a monumental year for singer-songwriter Noah Kahan. Aside from touring the country, he released his third studio album, "Stick Season." The album showed a different side of the indie-pop artist, inspired by his New England roots. The album's name alludes to the season change from autumn to winter in the singer's home state of Vermont. The entire album was written in the midst of the pandemic as a tribute to his home state and a return to his folk music roots. It's empathetic toward the isolation many of us felt during the pandemic while simultaneously providing comfort in the beauty of nature and a sense of returning home.
The album's single of the same name has become a viral hit for the 25-year-old singer-songwriter and become his most successful release to date. After the record dropped, Noah began a supporting North American tour, which will continue throughout 2023. The Vermont star will visit major cities in the US and Canada, including Albany, New York, Montreal, Atlanta, and Vancouver, among many others. Together with country music's promising singer, Ruston Kelly, Noah Kahan will perform at the Freedom Hill Amphitheatre on September 16, 2023. Kelly, a newcomer in the country music scene, is known for his "Dying Star" and "Shape & Destroy" albums, which have received widespread recognition and helped establish him as a star to look out for. He will be setting the mood in the iconic Michigan venue before Noah takes center stage.
If you want a special concert to attend this summer, this list is the right event for you. Remember to reserve your tickets early before they run out. Click the "Get Tickets" link for a safe and fast transaction.