Michigan Lottery Amphitheatre at Freedom Hill | Sterling Heights, Michigan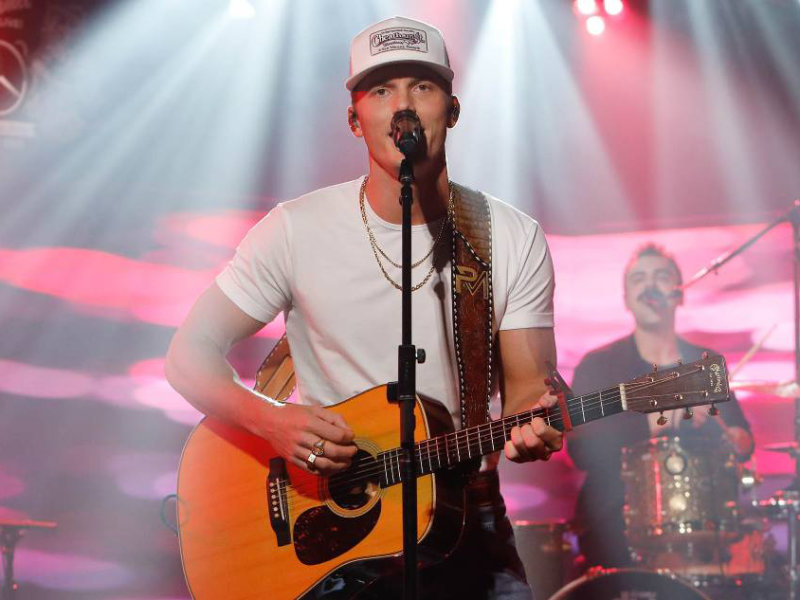 If there was ever a star in country music that deserves the mantle of superstar status, it has to be Parker McCollum. The dude has been scooping up award after award and has been taking his game to the stars and beyond, all while remaining honest and true to the art. Fans already know this, and that's why when he recently announced the brand new "BURN IT DOWN TOUR," fans went wild with anticipation. The whole thing is scheduled to start in January 2024 and will see him visit major cities across the nation before wrapping up in Texas. Everyone and their cat are lining up to see him, but you're going to miss out if you don't act fast. Rest assured, though; you've come to the right place to make your reservations. The process is fast, reliable, and secure, and you can start it simply by clicking the "GET TICKETS" button, which is located above. There's no reason to delay, so get it done right now.
Mark out June 8th on your calendars right now because you're going to be treated to Parker McCollum at the Michigan Lottery Amphitheater for what will be one of the best shows country music has ever witnessed. Joining him will be Corey Kent as a special guest, and you can expect to witness one helluva show, complete with some of the best in visual and auditory entertainment.
His stage presence comes complete with high-energy performances, storytelling like no other, and a magnetic connection with the audience. Plus, with an ever-growing bag of hits, he's sure to have something for everyone; after all, he didn't become a multi-platinum-selling artist for nothing. Let's also not forget that the dude has also recently released a brand-new album. The critically acclaimed "Never Enough," released on MCA Nashville on May 12, and features the hits "Handle on You" as well as the current radio hit "Burn It Down. Additionally, at the 57th Annual CMA Awards, which will take place in November, he is vying for New Artist of the Year.
Already looking to be McCollum's most successful tour to date, he recently declared, "2024 will be the biggest and best show we have ever put together." Furthermore, he has accomplished a remarkable amount of work in 2023, including a sold-out headlining tour, so you know he's bringing everything he's got plus more.
McCollum has hardly been in the game that long but is already performing like he's been around for decades. His concerts consistently sell out, and his fans will follow him virtually anywhere. That, of course, is to be expected because the man has pure talent and bleeds nothing but passion for his art.
Tickets are fast becoming unavailable, and with the current shortage, you're gonna miss out on what will be one of the best shows you will ever have the opportunity to attend. Luckily, tickets are available right here and now, but you can't wait around for them to become even more scarce. Grab 'em while you still can, right on the website.