Michigan Lottery Amphitheatre at Freedom Hill | Sterling Heights, Michigan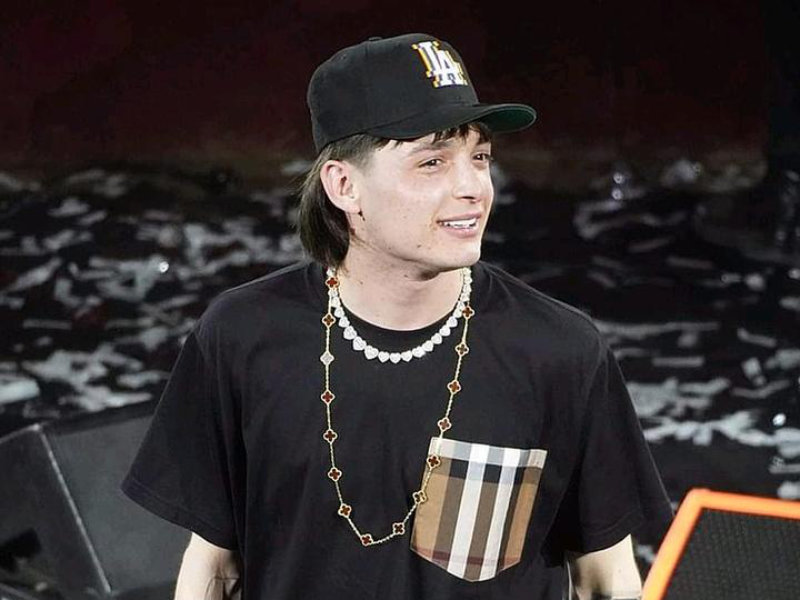 Latin music is takin' over, and one of the heroes doing big things right now is Peso Pluma. His thrilltastic hits have been making waves, and he's just sealed a Stateside deal that will see him tour North America for the first time ever. It kicked off on April 8 at the Toyota Arena in Onrario and ends with him rocking the crowds at the Honda Center on October 21. The fully featured trek, called the "Double P" tour, will be a super exciting extravaganza of epic proportions as it sees Pluma taking his game to brand new levels with electrifying performances across the board. This part will be at the Michigan Lottery Amphitheatre at Freedom Hill, Sterling Heights, MI, on August 18, and we've got tickets for sale right now, but they won't be around for long. Act now and save yourself the heartache of missin' out by clicking the "GET TICKETS" button above.
Named Latin Artist on the Rise by Billboard, Peso Pluma has been dominating the Latin Charts with his hits, and with hundreds of millions of cross-platform streams, it's easy to see why. Now his latest trek across North America is just making things even hotter. Take, for example, his dazzling performance at the FLA Live Arena in Sunrise, which is not known as a hotspot for Latin music. Regardless, he wowed over 11,000 concertgoers.
Known for his unique blend of corridos tumbados with elements of modern urban music such as trap and reggaeton, he started off his career with the debut, "Ah y Qué? in 2020, which was followed up with Efectos Secundarios in 2021. Both albums were met with some success, but things really took off for him when he released the single "El Belicón" in 2022 with Raul Vega. Social media really took to the song, and it went viral from there. Of course, it did help the that the song was a banger too!!! He then dropped the EP "Sembrando," which gave fans five awesome reasons (in the form of singles) to celebrate and was released in April 2022. He also began touring Mexico to sold out crowds.
His current "Peso Pluma: Bzrp Music Sessions, Vol. 55," is in the Top Songs USA Chart on Spotify, and his third album, "Génesis," is hittin' hard, which, by the way, is in support of this current tour. He did all of this despite not coming from a musical background. Actually, he taught himself to play the guitar by watching online tutorials and would also pen down his lyrics in a diary, despite disdain from his peers.
Bringing back tuba inspired corrido hits to the mainstream, there is no stopping him now, and with an awesome voice highlighted by a rasp, his star will carry on shooting. You've gotta be at this show; it's gonna be that special, but remember this: his fans are plentiful, and tickets are already in short supply, so be sure to grab yours right here and now before you miss out.