Michigan Lottery Amphitheatre at Freedom Hill | Sterling Heights, Michigan
You must be living under a rock if you haven't heard of the top trending topic on social media for three days in a row… Everyone was hooked on the three-part documentary-series "The New Edition Story". Yet if you still missed that, there's another chance for you to catch the boys, well who are now men of soul, RnB, and new jack swing. Well, you gotta cool it now coz Ronnie, Bobby, Ricky, and Mike are returning to the live stage as RBRM: Ronnie DeVoe, Bobby Brown, Ricky Bell & Michael Bivins. Indeed, the four loveable guys of New Edition have come together for an exciting new tour that would take them in stages all over the U.S. of A ! This is your chance to see them live on Thursday 30th May 2019. With a multitude of fans who tuned in on TV, expect a greater turn out to their live shows. This is a hot ticket, grab one now!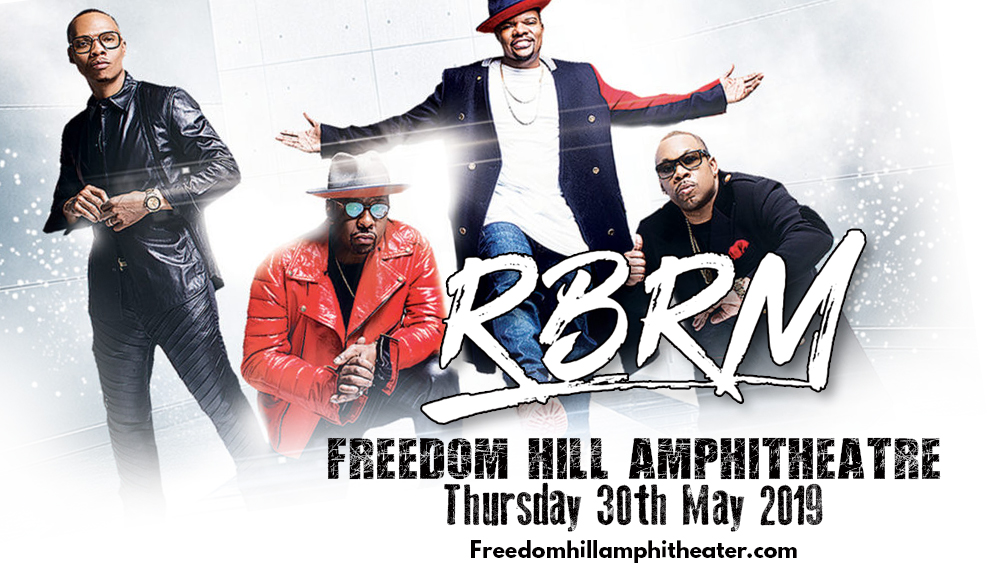 Think boyband, think 80s…no one else comes top of mind but New Edition. They have a long string of hits which include "Cool It Now", "Mr. Telephone Man", "With You All The Way", "You're Not My Kind of Girl," "N. E. Heartbreak," and many more. As members started departing to pursue solo careers, the clamor for a reunion hasn't stopped.
The group has done reunion tours in 1996 and later in 2002. Yet the whopping 30 million viewers of the "The New Edition Story" ignited a buzz among fans — not only the loyal and dedicated ones, but ushered in a new generation of followers. Hence, the success of the TV special signalled that a new tour was indeed ripe for the picking. Getting all the members of New Edition was kind of tricky, hence RBRM was conceived.
"We did a show together and the show went well," says Bell. "We didn't perform onstage together, we were just on the same bill. That was interesting and we always tossed around the idea of doing something and this was the option that was laid before us."
"It was supposed to happen, because in the beginning when we did "Cool It Now," Ralph said "Ronnie, Bobby, Ricky and Mike," so this was set at that point and we are basically taking advantage of that one line. And we love being onstage together," explains Bobby.
RBRM: Ronnie DeVoe, Bobby Brown, Ricky Bell & Michael Bivins will heat up the stage with smooth vocals, slick choreography, pulse-pounding energy, while fans will give back nothing but warmth and love for the boys who turned men, and are still rockin' it like it's 1985. Don't miss it!