Michigan Lottery Amphitheatre at Freedom Hill | Sterling Heights, Michigan
One that has rightfully earned the title "The Queen of Country" is Reba McEntire. And this queen not just rests on her throne. She relentlessly goes out of her way and takes her treasure trove of hit songs on the road to entertain and inspire her royal fandom. This year is no exception. Reba McEntire has lined-up yet another grand tour de force that would take her to different cities and states, including her highly anticipated show at the Freedom Hill Amphitheatre on Saturday 7th September 2019. This is your best opportunity to have an audience with the queen and a privilege to stand in her presence and experience a royal country music experience like no other. Now bend the knee and let your fingers click that 'buy tickets' button now!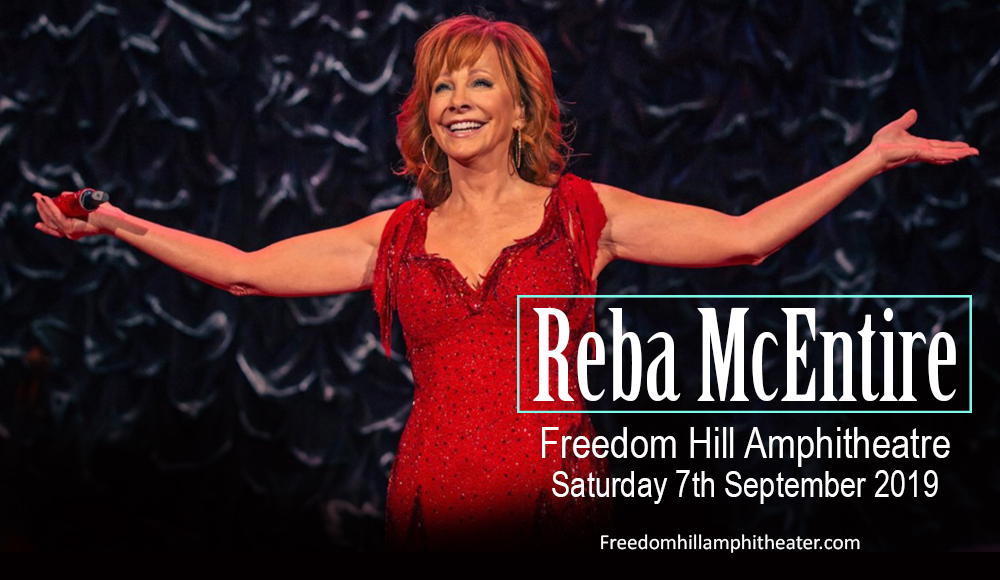 What does it take to be a queen? She's got to have 29 studio albums, with 42 number one singles, 16 number one albums, and 28 albums that have been certified gold, platinum or multi-platinum in sales by the Recording Industry Association of America, amounting to having sold more than 75 million records worldwide. And on top of that, she is expected to have been nominated 49 times at the CMA Awards –making her the most-nominated female artist in the history of the CMAs. Well to date, she has been crowned as she has staked her claim to the throne. Hail to "The Queen of Country", Reba McEntire.
Reba McEntire's career has had an amazing run from the 70, 80s, 90s, and beyond the millenium. She has ruled over the country music landscape with her biggest hits: "Somebody Should Leave", "How Blue", "I'd Really Love to See You Tonight", "Three Sheets in the Wind". "Does He Love You" "Fancy," and many more.
"Whatever I'm doing, I feel like I'm representing country music", says Reba. "It's always been my main career, and it's where my loyalties lie. I feel like I'm waving the flag of country music wherever I go, and I couldn't be prouder to do it." Her passion is infectious, her music is inspiring. A genuine mark of a true queen.
A must-experience concert you shouldn't dare miss. Act quickly before tickets run out.