Michigan Lottery Amphitheatre at Freedom Hill | Sterling Heights, Michigan
Rockheads across Michigan won't definitely rise against one of the most solid rock lineups of the summer. Along with The Used and Senses Fail, the headliner Rise Against will cap off their Nowhere Generation tour by rocking the famous Freedom Hill Amphitheatre this Thursday, August 18, 2022. The Chicago-based band definitely saved the best for last and is expected to give Michigan fans the best concert experience this summer. Satisfy your punk rock heart's desire as you jam along with the classic hit songs of Rise Against and some newer materials from their album Nowhere Generation. Invite all your concert buddies and together throw some rock signs in the air for this event is going to be an epic concert experience you can't afford to miss! Book your tickets now!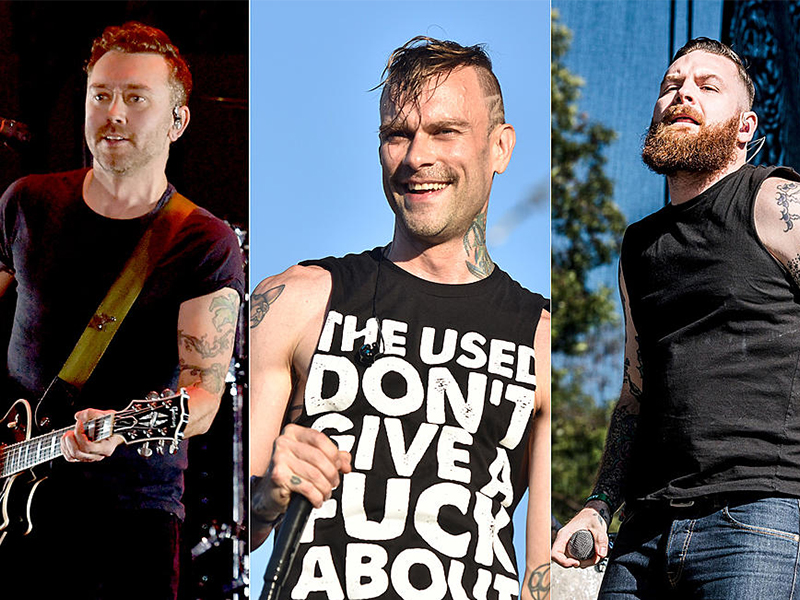 Formed in 1999, Rise Against is an American punk rock band from Chicago that is known for their song's lyricism. The social commentaries that permeate their song lyrics are not easy to ignore. Recurring themes in their songs include political injustice, animal rights, humanitarianism, and environmentalism. Thus, this makes them stand out among bands that are afraid to speak about societal awareness in their songs. The band is mainly known for their songs "Savior," "Prayer of the Refugee," "Hero of War," and "Swing Life Away," among many others.
"I've never thought of our songs as 'brave' or 'bold.' I think of them as just common sense," vocalist and rhythm guitarist Tim McIlrath said in a press release. This simply shows that what they do and what their songs deliver are all innate to their value systems as a band.
The punk rock band's new album, Nowhere Generation, still shows their boldness and bravery in their song lyrics. This album is also the name of the band's tour with their long-time friends, The Used and Senses Fail.
"We are beyond excited to announce that we will be touring with our long-time friends and partners in crime, Rise Against," stated The Used through social media. The Used is an American rock band from Orem, Utah, formed in 2001. They are known for their songs like "Buried Myself Alive," "The Taste of Ink," and "I Caught Fire." The band Senses Fail, on the other hand, is another post-hardcore band formed in New Jersey in 2002. They also have a number of hits songs under their belt, such as "Can't Be Saved," "Buried a Lie," and "The Irony of Dying on Your Birthday."
With these two incredible bands added into the lineup, the conclusion of Rise Against's tour this summer is undoubtedly going to be epic!