Michigan Lottery Amphitheatre at Freedom Hill | Sterling Heights, Michigan
Summertime 2023 means freedom, and there ain't any place free'er this summer than at Freedom Hill Amphitheatre on Saturday, July 29th 2023 with Slightly Stoopid, Sublime with Rome & Atmosphere! So grab some tickets and come out for a beautiful summer evening and celebrate all the good things in life, like warm weather, huge surf pipes and epic music! With a show packed with bands like Slightly Stoopid and Sublime with Rome, you just know some huge stars are just gonna walk out onto each set and start jamming, so don't miss it.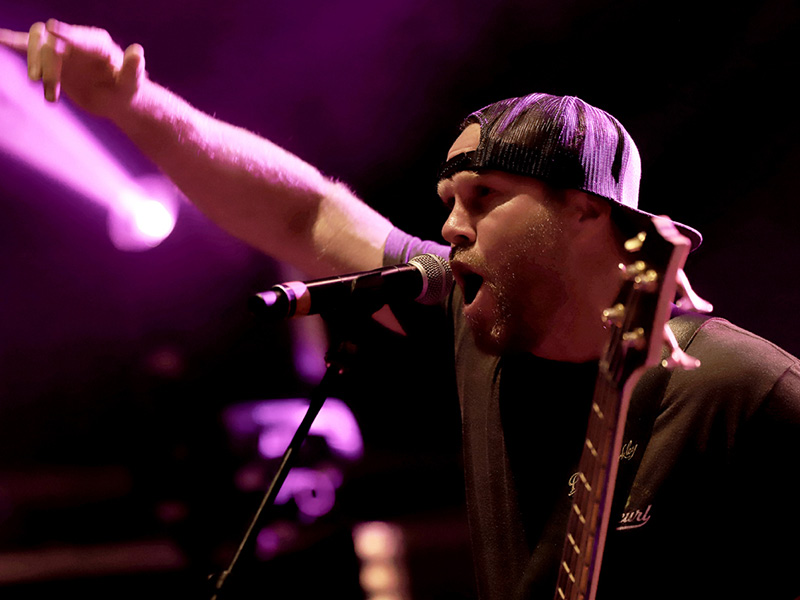 "We couldn't be more excited for the Summertime 2023 tour," said Slightly Stoopid's Miles Doughty of the Summertime 2023 tour package. "We haven't toured with Sublime since the early years of Stoopid, and we are really excited to be back with our brothers on what we like to call the ultimate summer band camp. We're stoked to debut some new songs and play new venues and cities we haven't hit for a while. And most importantly, we can't wait to be playing music for all of you this summer… between the on-stage collabs and the backstage hangs it's gonna be insane!"
A band from Ocean Beach, San Diego, Slightly Stoopid plays music that they call "a combination of folk, rock, reggae, and blues with hip-hop, funk, metal, and punk." The band consists of multi-instrumentalists Kyle McDonald and Miles Doughty, drummer Ryan "Rymo" Moran, percussionist Oguer "OG" Ocon, saxophone Daniel "Dela" Delacruz, keyboardist Paul Wolstencroft, and trumpet and trombone player Andy Geib. They have nine albums out, the most recent being 2018's Everyday Life, Everyday People, which debuted at number one on the Billboard Reggae Albums chart. Ali Campbell of UB40, Chali 2na of Jurassic 5, Alborosie, G. Love, Sly & Robbie, Don Carlos, and Yellowman all make brief appearances on the album. The band had promised new music by 2022, but they've apparently been too busy with touring and surfing to work on it.