Michigan Lottery Amphitheatre at Freedom Hill | Sterling Heights, Michigan
Raw, unruly passion, folk instrumentation and anarchic politics, the perfect merge for the ultimate punk night out! Get ready for a night no-one is likely to forget! As this incredible line-up comes to the stage; Social Distortion, Flogging Molly & The Devil Makes Three will be performing LIVE at Freedom Hill Amphitheatre on Friday 6th September 2019! Grab your tickets and head on down, three insanely good acts, on stage, it's about to kick off right here, right now! Don't miss your chance to be a part of the crowd…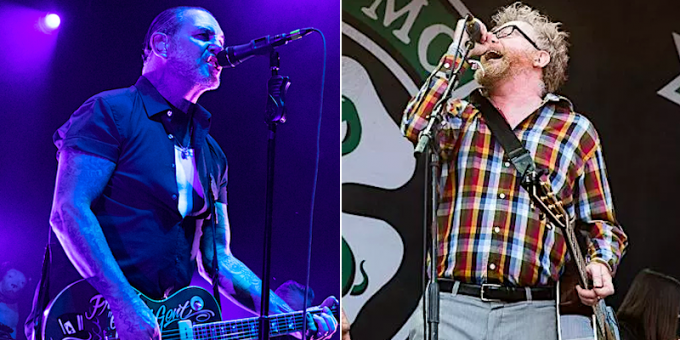 Social Distortion hailing from California have transform the punk scene as we know it. The band currently consists of Mike Ness (lead vocals, lead guitar), Jonny Wickersham (rhythm guitar, backing vocals), Brent Harding (bass, backing vocals), David Hidalgo Jr. (drums), and David Kalish (keyboards).
With their out of this world studio releases Social Distortion have had seven full-length studio albums, two compilations, one live album, and two DVDs. Their records have gained them nothing but the very best feedback, positive reviews and groundbreaking record sales! To this day they are known to be one of the best-selling punk rock bands, with a total of three million albums sold worldwide and counting… 2019 brings Social Distortion brand new album release coming soon!!
Flogging Molly formed all the way back in 1997 by Dublin-born lead vocalist Dave King, formerly of 80s heavy metal band Fastway. The seven piece band are now based in LA and give their North American fans a real treat when they are performing live on the circuit.
Taking their band name from Molly Malone's; the bar which gave them a weekly residency in their infancy. According to King, "We used to play there every Monday night and we felt like we were flogging it to death, so we called the band Flogging Molly." Despite their traditional influences, Flogging Molly's music is far from traditional, fusing the sound of beloved Celtic instrumentation with a punk rock energy, bluesy chord progressions and raw, relevant, politically charged lyrics. They have released one independent live album, five studio albums and a DVD/CD combo which was certified platinum. In 2015, Flogging Molly released their first studio album in four years!
Since then Flogging Molly have been making an annual trip to the stage as they decided to create the yearly 'Caribbean cruise' event. The 2015 Salty Dog Cruise Cruise featured the likes of; The Real McKenzies, Frank Turner, Gogol Bordello, among others over three days leaving from Miami to Nassau and Great Stirrup Cay on the Norwegian Sky.
Now in 2019 they are more than ready for a triumphant night with Social Distortion and The Devil Makes Three right at Freedom Hill Amphitheatre!