Michigan Lottery Amphitheatre at Freedom Hill | Sterling Heights, Michigan
EVENT CANCELLED. Please contact your ticket point of purchase to claim a refund on your tickets.
Calling all hip hop enthusiasts! INDUSTRY TITANS are taking center stage at the Michigan Lottery Amphitheatre this summer. Get ready to celebrate five decades of hip hop as chart-topping artists bring a powerful mix of OLD-SCHOOL CLASSICS and cutting-edge beats to Sterling Freedom Festival on Saturday 1st July 2023.
Brace yourself for mind-blowing sets from the ICONIC Master P, unstoppable 2 Chainz, versatile Sada Baby, indie Tech N9ne, and an array of other incredible artists! The STELLAR LINEUP is a testament to the diverse and powerful voices that have shaped the very essence of hip hop.
Hip hop was born on the streets and in public parks, originating as an underground art form in the 1970s, and has since made its way to popular culture. Promising to pay homage to the genre's roots while pushing the boundaries of its vibrant future, this festival is a MUST-ATTEND event!
Don't miss out on this UNFORGETTABLE celebration! Gather your friends, secure your tickets, and be part of the hip hop history in the making.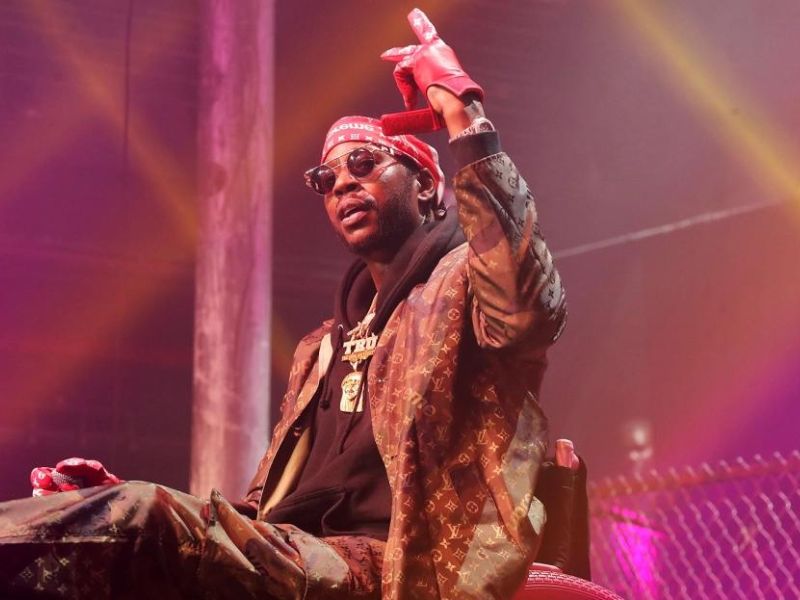 Sterling Freedom Festival is going to be an electrifying evening filled with chart-topping artists, iconic performances, and an insane mix of old-school classics and cutting-edge beats. Prepare to be blown away as industry titans take the stage, including the iconic Master P, unstoppable 2 Chainz, versatile Tech N9ne, indie Sada Baby, and more!
First up, we have Master P. This New Orleans rapper and hip-hop mogul will take you back to the golden era of 90s hip-hop. Get ready to groove to his chart-topping hits like "Make 'Em Say Uhh!" and jam out to triple platinum tracks like "I Miss My Homies to Ghetto D". Master P has been killing it in the industry for decades, and his groundbreaking albums like Ice Cream Man have revolutionized hip-hop.
2 Chainz, with his string of Top 40 hits and collaborations with superstars like Nicki Minaj and Kanye West, will set the floor on fire. Witness the energy as he takes to the stage with hype men and dancers, creating a spectacle like no other. From his 2012 breakout hits on "Mercy" and "Beez in the Trap" to platinum albums like Based on a T.R.U. Story and Pretty Girls Like Trap Music, 2 Chainz is a high-energy performer with tongue and cheek lyrics.
Sada Baby, known for his iconic dance moves and ever-shifting style, will showcase his vocal dexterity and impressive flows. From the explosive "Bloxk Party" to the aggro-centric tracks on Bartier Bounty, his performances are an electrifying display of Detroit hip-hop at its finest.
And let's not forget Tech N9ne, the indie superstar from Kansas City. With over 24 years in the game and eleven albums under his belt, he's a force to be reckoned with. Experience his over-the-top stage presence, dark lyrics, and mind-blowing speed-rapping. Apparently his stage name originated from the TEC-9 semi-automatic handgun!
Chart-topping artists, mind-blowing performances, and a mix of old-school classics and fresh beats, all in one place. This is an event you can't afford to miss, so mark your calendars, grab your tickets, and let's make it a night to remember!