Michigan Lottery Amphitheatre at Freedom Hill | Sterling Heights, Michigan
Put your hands together for The Beach Boys as they come to the live stage at Freedom Hill Amphitheatre! With so much hype around this event, you'd be crazy to miss it on Thursday 19th July 2018 – tickets available today! Come and feel the good vibrations as this legendary group takes centre stage for the perfect summer concert! Don't miss out!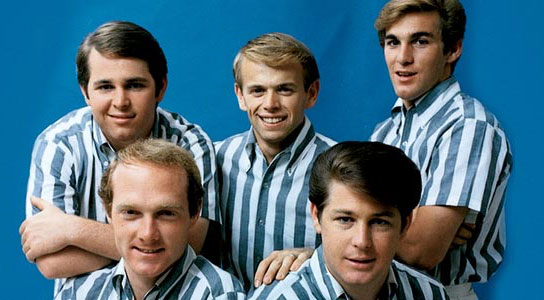 As one of the most famous American bands in the history of music, The Beach Boys hardly need an introduction! Starting their career in the very fitting sunny California all the way back in 1961, with their original line up Brian, Dennis, and Carl Wilson; their cousin Mike Love; and their friend Al Jardine. They were quick to find their sound as combined the surfer feel with effortless harmonies that would become their trademark, bringing their combination of what was around at the time, with jazz based vocal groups, 1950's rock and roll and the special ingredient of early R&B, with all of this they have become the worldwide successful group that everybody knows.
The Beach Boys are of course known for their popular tracks such as; "Good Vibrations" "God Only Knows" "I Get Around" "Wouldn't It Be Nice" "Surfin USA" "Komono" are so many more. And with these songs have become a widely influential to so many artists and groups throughout the years, up until today and will continue to be. Now with a whopping eighty songs in the charts to this day, thirty-six US Top 40 hits, four number one hits on the Billboard Hot 100 and an impressive history of record sales, with over 100 million records sold worldwide! The Beach Boys are listed at number 12 on Rolling Stones "100 Greatest Artists of All Time".
2018 marks fifty eight years of creating sensational music for their fans and they aren't showing signs of stopping with their summer tour titled "Now and Then" to celebrate their long standing career as they dive back to the good ol' years and bring all of their biggest songs to the LIVE stage! Come and join them by booking your tickets for this once in a lifetime show!