Michigan Lottery Amphitheatre at Freedom Hill | Sterling Heights, Michigan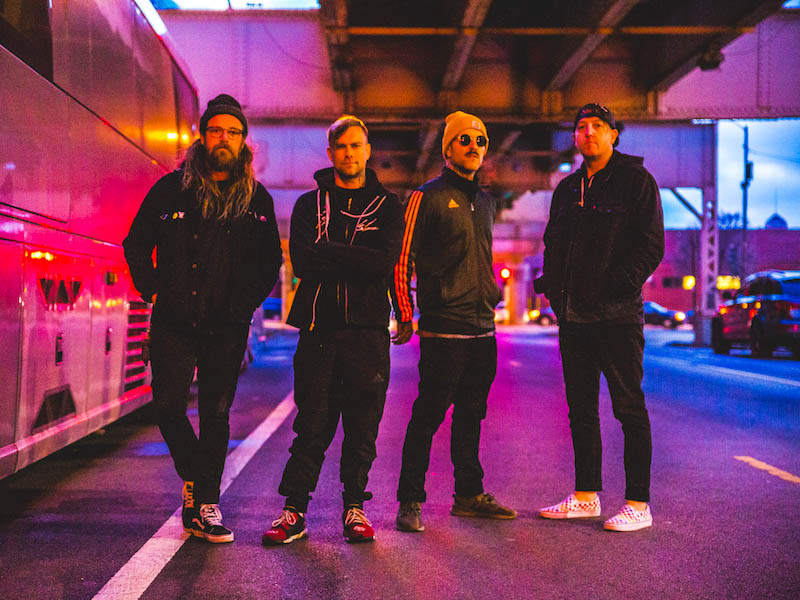 The emo rock powerhouse The Used is done with their spring tour. However, the band's adventure is far from being over. They're still supporting the release of their latest effort, Toxic Positivity. Moreover, fans are demanding more shows! That is why the band is traversing the nation with a slew of brand-new dates set for fall! The Used will be bringing along Sleeping with Sirens and Dead American! Kicking off in September, the fall tour will cover over 21 cities across North America! On Friday, 15th September 2023, The Used and their special guests are set to light up the Freedom Hill Amphitheatre in Sterling Heights, Michigan! Fans can anticipate a plethora of The Used's career-spanning catalog, as well as hits from their brand new album! This incredible line-up is a dream come true for every emo fan! So better hurry and secure those tickets now by clicking on the Get Tickets link!
This fall, The Used is prepared to debut songs from their newly-released album, Toxic Positivity. The 2023 effort was released in spring via Big Noise. The album was preceded by its lead single, "Fuck You," followed by "People Are Vomit," "Numb," and "Giving Up." The Used will deliver their exhilarating set that is guaranteed to deliver a plethora of fan favorites. With the band's infectious energy, the show will surely have each audience member jumping around, moshing, or banging their head. It's the only way to enjoy impeccable rock music, after all!
Aside from new songs, The Used will also be delivering a series of massive releases. Of course, a The Used concert will not be complete with iconic self-titled debut album staples, such as "The Taste of Ink," "Buried Myself Alive," and "Take It Away." These breakout hits helped put the Utah-born quartet on the map. Moreover, these songs are highly requested by longtime The Used fans.
The Used may also be delivering some mid-2000s hits, such as "I Caught Fire," "Blood On My Hands," "Pretty Handsome Awkward," and more. These songs spawned by their subsequent releases, In Love and Death, Lies for Liars, and Artwork.
Fellow emo-punk/post-hardcore purveyors Sleeping with Sirens will also highlight their latest album, Complete Collapse. Released last year, the album spawned several critically-acclaimed singles, "Crosses," "Let You Down," "Ctrl + Alt + Del," and the title track. Apart from new songs, Sleeping with Sirens will also be covering some older hits, such as "Break Me Down," "Kick Me," "Better Off Dead," and "If You Can't Hang."
Lastly, former Saosin vocalist Cove Rever will join the tour with his band, Dead American. The band recently signed with Equal Vision Records and Velocity Records. Together, they released the band's debut album, New Nostalgia, which featured singles "Choke" and "Full of Smoke." Aside from their latest hits, the band is also anticipated to cover songs from their 2018 EP, The Shae of Punk is Dumb.
Catch The Used, Sleeping with Sirens and Dead American on Friday, 15th September 2023, at the Freedom Hill Amphitheatre! Tickets are now available!