Michigan Lottery Amphitheatre at Freedom Hill | Sterling Heights, Michigan
Ayy, what's poppin'?? You know how we bleed man? Trippie Redd is coming to the Michigan Lottery Amphitheatre at Freedom Hill and I swear you'll lose your mind for it?
So what ya wishin' for? Maybe you should wish it more? Wanna experience a night of ruckus and rap and join Trippie Redd live at Freedom Hill Ampitheathre on Friday September 3rd 2021? Then book your tickets now, you need this show in your life, you hear me?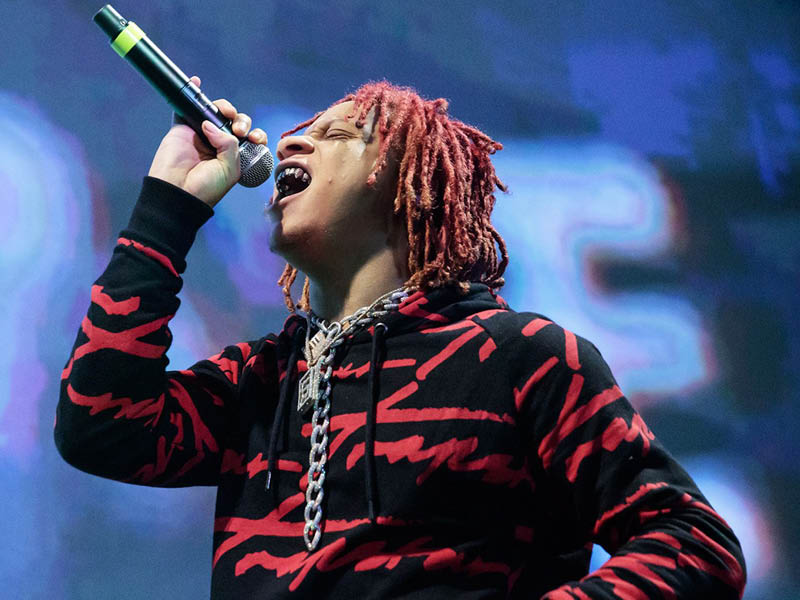 Trippie Redd don't rap beef man, he only speaks facts and counts racks, and man – you don't wanna miss this show! Trippie Redd is part of a long tradition of rappers, he draws inspiration from a range of rockers (including Nirvana, grunge, rock and bands such as Kiss) as well as more recent rappersa and hip-hop influencers including Beyonce and Kanye.
Trippie Redd, real name Michael White IV is young, and gathering fans for his cloud-rap style of music with themes of love and sex. He chose his name and chose to begin rapping to honor his older brother who passed as while he was still very young. His original name was Hippie Redd and he changed it to Trippie Redd. Trippie Redd comes from Ohio, just south of Akon.
Since he began performing, Trippie Redd has released 5 mixtapes and collaborated with some of the greats in the industry including 6is9ne, XXXTentacion, DaBaby and more.
Please bae, don't go switching sides, you need this show in your life. Maybe the world could be yours, find out when you buy your tickets to experience the electrifying performance by Trippie Redd. He 'only speaks facts and count racks, man, and send packs, man' so go get your ticket today.