Michigan Lottery Amphitheatre at Freedom Hill | Sterling Heights, Michigan
A Saturday evening filled with country pop tunes from three of the prominent country artists of this generation will welcome fans this August 5 at the Freedom Hill Amphitheatre. The Grammy award-winning country star Walker Hayes will headline his Duck Buck Tour stop at the famous Michigan venue to entertain his fans with his brand of straight-ahead, edgy, and contemporary country tunes. He will be joined by the "More Hearts Than Mine" hitmaker Ingrid Andress and the country-rapper artist Breland. This is clearly one of the most exciting concerts to hit Freedom Hill Amphitheatre this summer. Get your tickets and prepare to sing along to Hayes' smash hits like "90s Country," "Don't Let Her," and "Fancy Like." Grab your tickets now!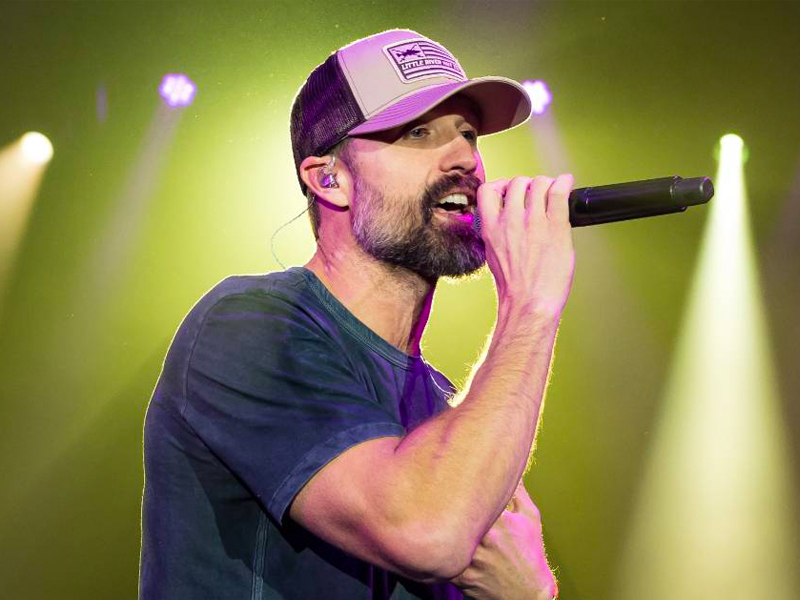 Known for his certified gold and platinum records, Walker Hayes has been trailblazing the country music scene with various smashing hits that have gone from straight-ahead country to stylish contemporary tunes. The Alabama native has given the world hits like "You Broke Up With Me," "90's Country," "U Gurl," "AA," "Fancy Like," and "Y'all Life." Most of his songs have reached the Billboard Hot Country Songs and Country Airplay charts.
Over the years, his music has been lauded for its fusion of country and pop styles. As a result of his unique brand of country-pop music, he has amassed a large fan base that avidly follows his career. In 2022, Hayes released his third studio album, "Country Stuff the Album." The album debuted at number 9 on Billboard 200 with 33,000 units sold. Thanks to hits like "AA," "U Girl," and the smash hit "Fancy Like," the country singer was able to enter Billboard's Artists 100 chart for the very first time.
In support of his album, Hayes embarked on a series of successful shows in 2022. This year, the 42-year-old country singer will continue to Gove joy to his fans all over the country with another summer tour dubbed "Duck Buck Tour." Hayes will visit over 20 cities, including Boston, Nashville, Morrison, and Oklahoma City, among many others. He will be joined by special guests Ingrid Andress, Chris Lane, Breland, Ray Fulcher, and Nichole Galyon all throughout the tour.
Catch him this August 5 at the Freedom Hill Amphitheatre as he wraps up his tour in the famous Sterling Heights, Michigan venue. He will be joined by country artists Ingrid Andress and Breland. Andress is an American country singer-songwriter who is widely known for her chart-topping breakthrough single, "More Hearts Than Mine." On the other hand, Breland is a country newcomer whose debut single "My Truck" made him an overnight success, reaching No. 26 on Billboard's Hot Country Songs chart.
If you want to experience one of the most promising country music events this summer, you should definitely reserve tickets for Walker Hayes' concert this August 5. Tickets are now available, and you can grab yours here by hitting the "Get Tickets" link.