Michigan Lottery Amphitheatre at Freedom Hill | Sterling Heights, Michigan
Yellowcard, fresh off the success of their recent tour, maintains their forward momentum with "Celebrating 20 Years of Ocean Avenue," their breakthrough album. On July 13, 2023, they will be performing at the world-class Freedom Hill Amphitheatre, where you can hear all of their hits. The city will be rocked by the band's unforgettable sound, and you can bet that all the fans will be there in their numbers. It's no surprise that tickets are selling quickly, and you should get yours right now. The "Get Tickets" button on this page will reserve your spot to see this fantastic concert in no time.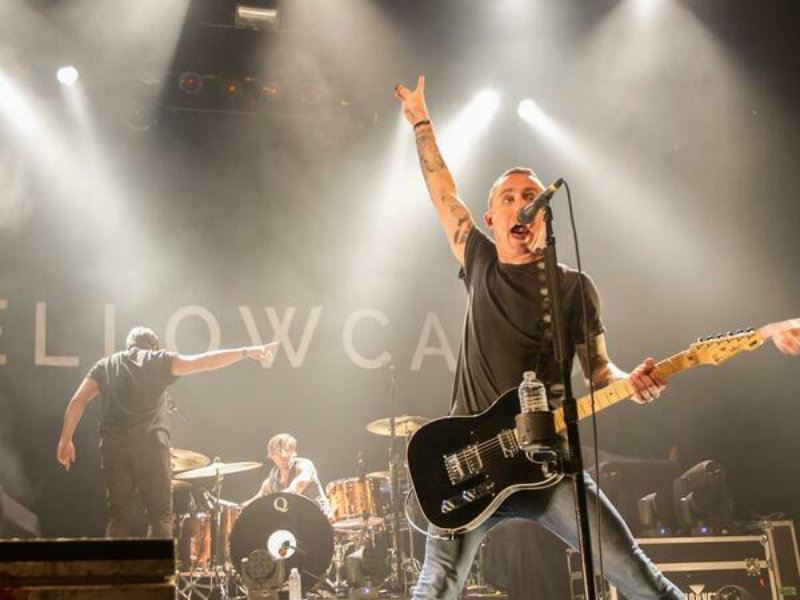 The songs "Ocean Avenue," "Only One," and "Lights and Sounds" have made Yellowcard famous. Originally formed in 1997 in Jacksonville, Florida, the band relocated to Los Angeles in 2000. On September 30, 2016, Yellowcard, the band's tenth and final studio album, was released. The band decided to disband after completing this album and tour.
To the delight of their legions of fans, they reunited in 2022 to play at Riot Fest, and they're hitting the road in 2023 to mark the 20th anniversary of their debut album. Ocean Avenue cemented Yellowcard's permanent mark on the music industry, being certified double platinum by the RIAA in the United States, gold in Canada, and silver in the United Kingdom. Even after two decades, the album is still universally praised. The album's thirteen excellent cuts would herald the band's arrival on the global music scene and garner widespread critical acclaim.
Obviously, you'll get to experience all this awesomeness at the concert, including a slew of special guests, but you'll need to move quickly if you want to get a seat. It will be one of the most memorable nights of your life. Getting tickets is as easy as clicking the "Get Tickets" button, but you must act now before they all sell out.