Michigan Lottery Amphitheatre at Freedom Hill | Sterling Heights, Michigan
This year's summer will be extra memorable as Young the Giant and Milky Chance are off to a breezy concert at the Freedom Hill Amphitheatre on June 16! The indie pop and anthemic rock of Young the Giant and Milky Chance's reggae, indie, and electronic sounds are a combined force to be reckoned with. Jam with Young the Giants' hits like "My Body" and "Cough Syrup" and groove along Milky Chance's "Stolen Dance" and "Down by the River." To complete the package, Talk joins in on the fun to perform his heartfelt and soothing songs such as "Run Away to Mars" and "Hollywood." Ticket sales have begun. Buy yours now!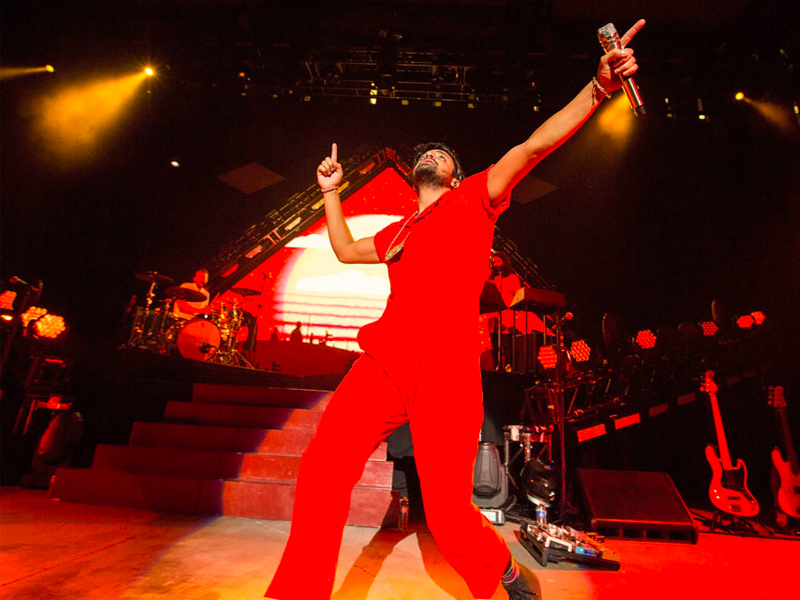 Young the Giant is a rock band established in 2004. The band consists of lead vocalist Sameer Gadhia, guitarist Jacob Tilley, guitarist Eric Cannata, bass guitarist Payam Doostzadeh, and drummer Francois Comtois. The quintet being diverse has taken musical inspiration from their each distinct roots. Their music which is best characterized in the genres of indie pop and stadium rock has a summer and anthemic feel to it. In their career of nearly 20 years, they have released five albums. The first one is "Young the Giant," which was considered by Amazon.com as one of the top 5 rock albums of 2010. This was followed by "Mind Over Matter" in 2014, which signaled their transition from indie to full-blown rock. In 2016, "Home of the Strange" gained positive reviews and was praised for its relevance during the 2016 elections. Their other two albums are "Mirror Master" and American Bollywood.
Milky Chance is a German rock band best known for their genre-defying mix of folk, reggae, and electronic music. The group is composed of Clemens Rehbein (vocals/guitars) and Philipp Dausch (bass/percussion), and completed by their accompanying band consisting of Antonio Greger and Sebastian Schmidt. Their first album is "Sadnecessary" which brought them mainstream success in Germany and international notice and two Echo Award nominations. In 2017, they released "Blossom," which was followed by the 2019 release of "Mind the Moon." Their subsequent albums, "Trip Tape" and "Trip Tape II," both of which contained covers and remixes, were released in early 2021 and 2022, respectively.
The two bands are off to a Summer tour this year. One of their stops will be at the Freedom Hill Amphitheatre on Friday, June 16. Completing their lineup is 25 years old rising singer Talk, who is best known for his work on his single "Run Away to Mars." Get tickets now!