Michigan Lottery Amphitheatre at Freedom Hill | Sterling Heights, Michigan
This summer, Britain's favorite rebel kid, Yungblud, will take over North America with his world tour! The massive trek includes a much-awaited U.S. leg consisting of 23 dates in major cities. Lucky fans from Sterling Heights, Michigan, better get ready because the "weird" rocker is coming to town! On Friday, 7th July 2023, Yungblud will be lighting up the Freedom Hill Amphitheatre with his hip-hop-rock repertoire packed with hits. The Brit Awards and MTV Europe Award-winning singer will present his rock-infused pop anthems and is guaranteed not to disappoint! So, you should hurry and grab your tickets now to witness his electrifying set at the Freedom Hill Amphitheatre!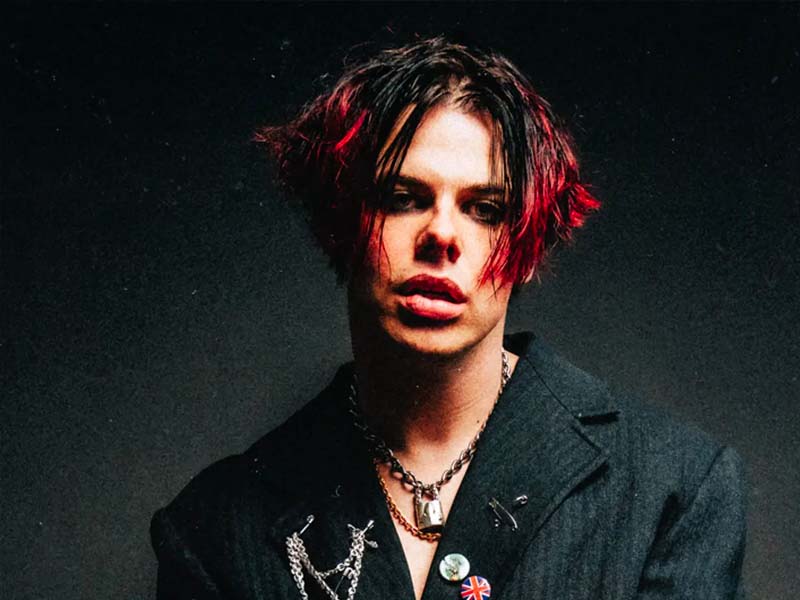 Yungblud emerged in the music scene in April 2017 with his debut single, "King Charles," followed by "I Love You Will You Marry Me," released months later. Both singles were featured in his eponymous debut EP, released in 2018 via Geffen Records. In the same year, Yungblud dropped his debut album, 21st Century Liability, featuring the title track plus four other singles. The album resonated well with Australian listeners, entering the charts at number 97.
In 2019, Yungblud collaborated with Halsey and Travis Barker for the single "11 Minutes." The song entered the charts in 14 countries, including the U.S. and U.K. The song served as Yungblud's breakthrough into the U.K. and U.S. music scene. In the same year, Yungblud released his third EP, The Underrated Youth, peaking at number 6 on the U.K. charts and 31 on the U.S. Billboard rock charts. The EP spawned the hit, "Parents," which earned a silver status in the U.k. and Gold in the U.S. 2019 was a busy year for now 25-year-old singer because it was also the year that he released his collaboration "I Think I'm Okay" with Machine Gun Kelly and Travis Parker and "Tongue Tied" with Marshmello and Blackbear. Soon, Yungblud became a household name in the alternative, pop-punk-driven vocals.
Two years later, Yungblud dropped his most successful album to date, Yungblud. The self-titled third album peaked at number 1 in six countries, including the U.K., Australia, and Ireland. The album also marked his first entry into Billboard 200's top 50.
Tickets to see the Yungblud conquer the Freedom Hill Amphitheatre are now available! Score your tickets now to see the award-winning singer perform on Friday 7th July 2023!