Michigan Lottery Amphitheatre at Freedom Hill | Sterling Heights, Michigan
Legendary rock band ZZ Top is back on the road and taking their Raw Whisky Tour across North America this summer! The Rock 'N Roll Hall of Famers are going on a 25-city tour, including Sterling Heights, Michigan. On Saturday 2nd July 2022, ZZ Top will bring the house down at the Freedom Hill Amphitheatre. Fans can expect this perennially-awesome rock band to perform hits, such as "Heard It on the X," "Sharp Dressed Man," "Gimme All Your Lovin," and "La Grange." ZZ Top is also promoting Raw, a live album based on the soundtrack of their Netflix documentary, That Little 'Ol Band from Texas. So if you're a bluesman and you love rock 'n roll, get your tickets now and take a ride to see ZZ Top live at the Freedom Hill Amphitheatre!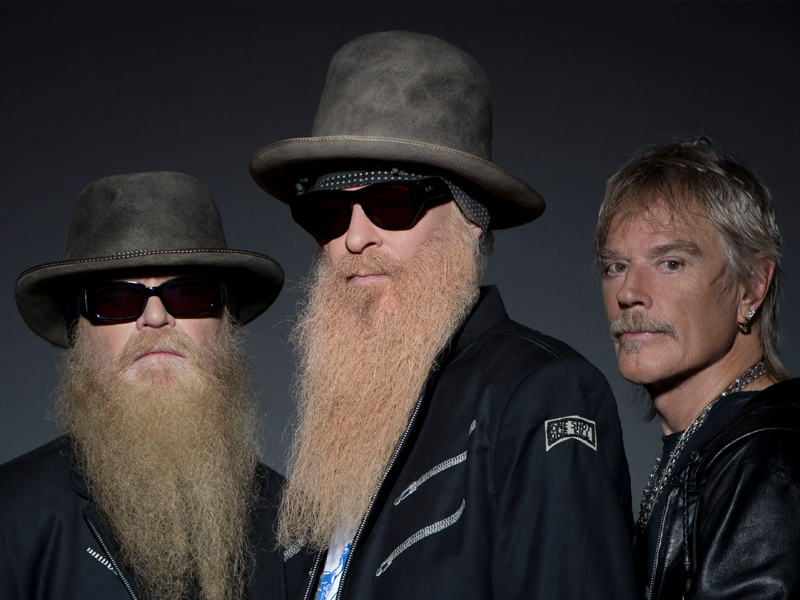 ZZ Top is the epitome of longevity in the music scene. The five-decade-old band has had the same members since the early '70s until the unfortunate passing of their longtime bassist Dusty Hill in 2021. The band's first entry into the mainstream charts was made by their third album, Tres Hombres, which peaked at number 8 on the Billboard 200 chart. The lead single from the album "La Grange" also entered the Billboard Top 100 chart. ZZ Top frontman Billy Gibbons said that the album's success was their turning point, and they felt that they had something special.
The band's next lucrative album, Degüello, was released in 1979, featuring the hit singles, "I Thank you" and "Cheap Sunglasses." The album was certified platinum by the Recording Industry Association of America (RIAA), selling over one million units by 2019. During the '80s, the band released the iconic eight album Eliminator, featuring two top hits singles, "Gimme All Your Lovin'," "Legs," and "Sharp Dressed Man." Eliminator's release also marked the band's first won an MTV Video Music Award for Best Group Video for "Legs." Moreover, the band also won the award for Best Direction for "Sharp Dressed Man." After the release of Eliminator, ZZ Top started to gain recognition for their works regularly. The release of their ninth studio album, Afterburner, brought them their highest-charting moment to date, peaking at number four on the Billboard 200 chart and selling over five million copies.
Throughout the '90s, the band would regularly release studio albums and tour locally and internationally. Their works would continually enter the charts – in 1991, their single, "My Head's in Mississippi," reached number 1 on the Billboard Album Rock Tracks. A decade later, the band's works and influence were officially recognized upon their induction to the Rock 'N Roll Hall of Fame in 2004. The induction speech was done by Keith Richards of the Rolling Stones.