Michigan Lottery Amphitheatre at Freedom Hill | Sterling Heights, Michigan
Is it the beard or is it the music? You can't have one without the other. Those legendary long beards are inseparable from their timeless music. That's what makes ZZ Top a cut above the rest. With a career spanning five decades, ZZ Top are still at the top of their game. They go on slaying with their distinct brand of blues-inspired rock spiked with humor, double entendres and innuendos. The band's 50th anniversary tour will take ZZ Top to the stage of the Freedom Hill Amphitheatre on Sunday 8th September 2019. This show is definitely one for the books, a must-see. Score those tickets now!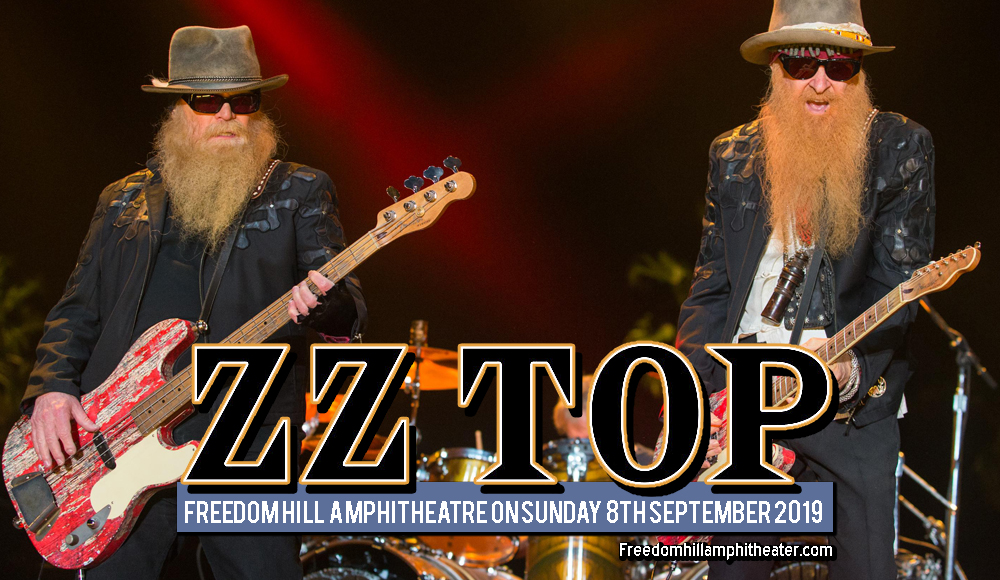 They're dressed to kill, looking sharp with their legendary long beards. No other act fits the bill than ZZ Top. And we haven't talked about their music achievements yet… They've been slaying and lording over the blues-Southern rock landscape for over 50 years. Their cumulative sales record of 50 million albums sold worldwide, placing ZZ Top among the top-100-selling artists in the US. They have a treasure trove of 11 gold, seven platinum and three multi-platinum albums as of 2016. ZZ Top was inducted into the Rock and Roll Hall of Fame in 2004.
As the band celebrates the year they turn 50, Gibbon exclaims: "It's been five decades, and I think we're starting to get pretty good at all this! We're truly excited to be appearing across the continent this summer and fall, playing our bluesy kind of rock like we started in '69. "The beards, Frank's excepted, are perhaps a bit longer, yet nothing else has changed. We're keeping it that way."
Gibbons also adds: "It's such a rarity to find this: the same three guys playing the same three chords and you look up and say, 'Gee, it's 50 years!' That's pretty wild," he said. "I think it's cause for celebration. We'll certainly pull out all the stops. Furthermore, it gives us a good excuse to go back and relearn some of the stuff we're supposed to already know."
The band's excited. How about you? Don't miss this for the world!