Michigan Lottery Amphitheatre at Freedom Hill Seating Chart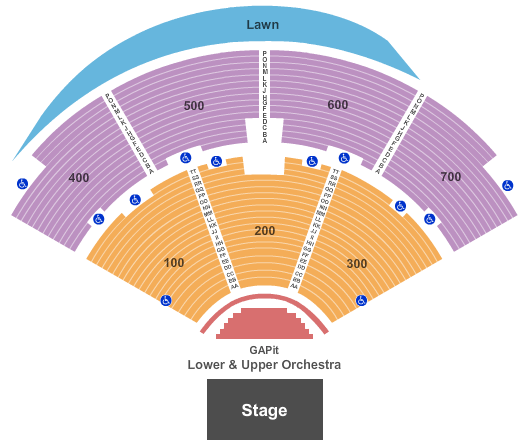 Having a music venue in the great outdoors, is an amazing opportunity for fans to enjoy the space, not just dancing to your favorite bands and headline acts, but also making the most of the surroundings! At The Michigan Lottery Amphithetre – you won't be disappointed!
With a capacity of 3,000 in the covered canopy area alone, there is plenty of options when choosing where to sit. If you prefer to be right at the front then be sure to book your seats but if you love kicking back on the green with a cold beer and friends around you, then the lawn is for you! And what a great way to enjoy a summer's day.
You can also do all of this whilst taking in beautiful views and hearing your favorite music being performed right on the stage. This incredible venue encourages a fun and social crowd who are all there for the same reason you are – to celebrate music.